Navigate on Welcome to the Jungle Solutions 🚤
💡 If you want to understand how to navigate Welcome to the Jungle Solutions, this article is for you!
🔒 Please note that some features described below are available for specific plans. If you'd like to know more, drop us a line on the support widget!
1. Discover the homepage of Welcome to the Jungle Solutions.
The aim of this new home page is to gather all our solutions within the same place and facilitate your navigation.
It is now divided in three parts.
Employer brand : It's here that you'll find the Profil editor, Features, and your Career website's settings.
Recruitment : From this area, you'll access to our Welcome to the Jungle Solution ATS, in order to manage your applications & the publication of your job offers.
Analytics : You'll be able to discover you analytics related to your profile on Welcome to the Jungle, and on your job offers.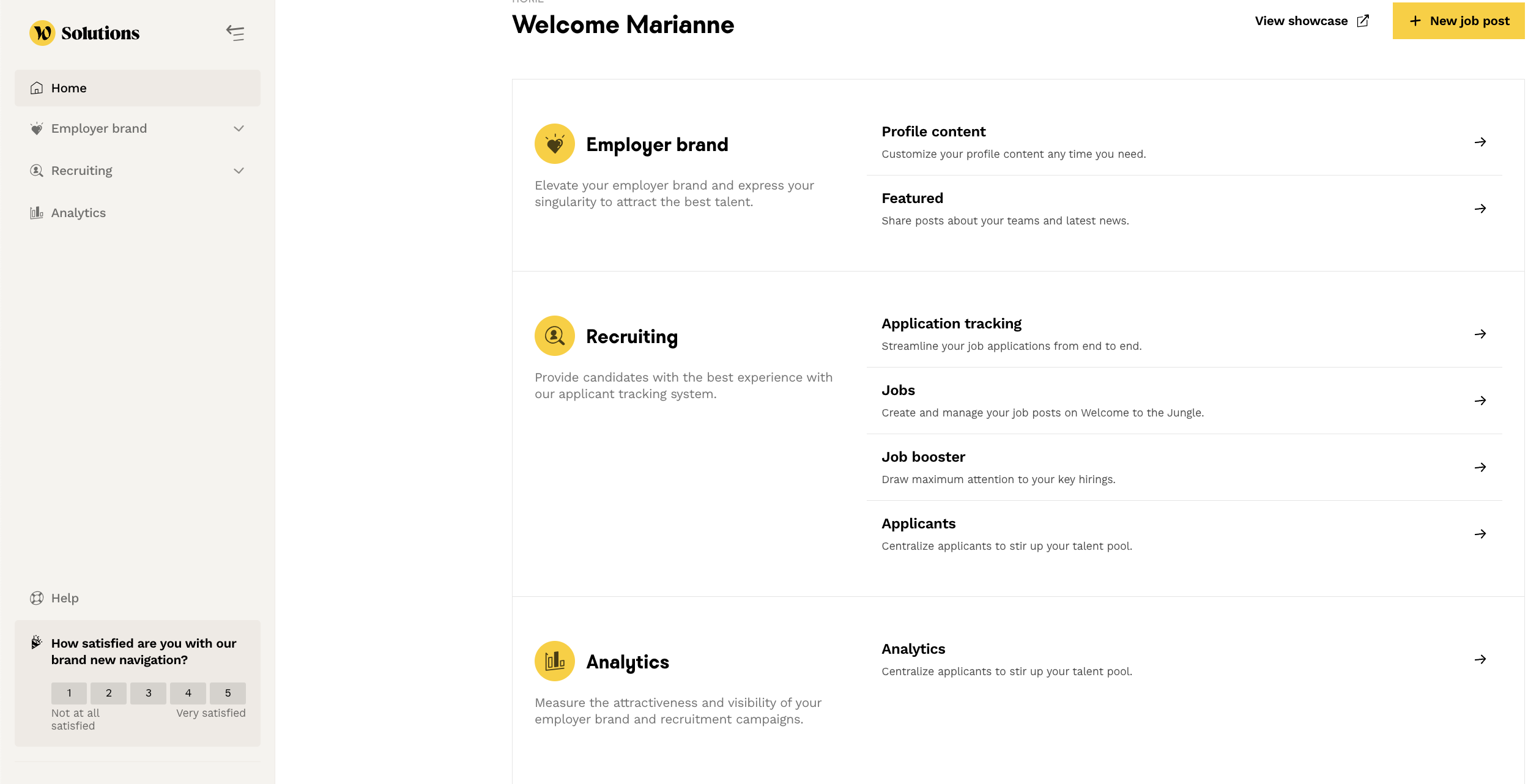 Then, you can select the section of your choice by clicking on the arrow on the right (see screenshot below)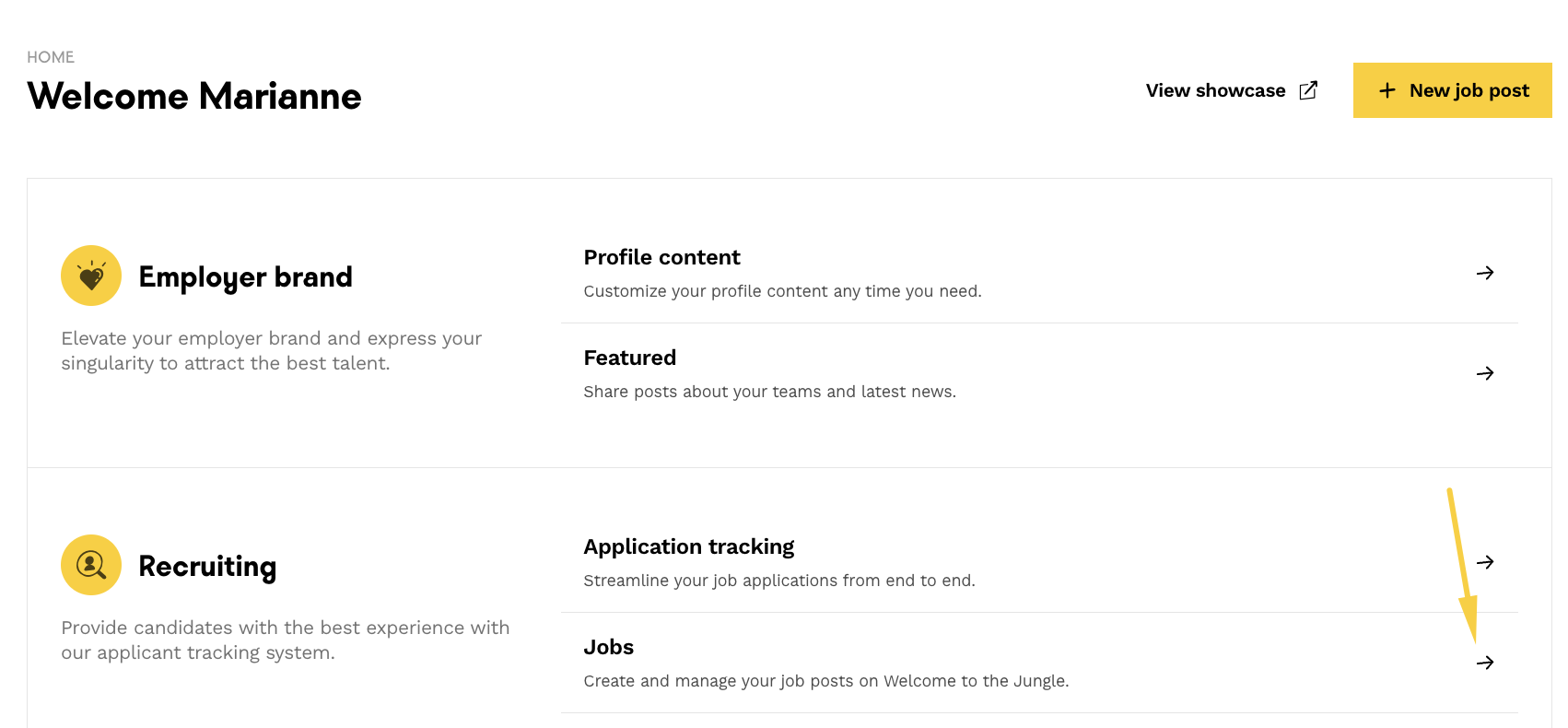 2. Navigate within the solutions
A drop-down menu is accessible from each of our solutions, allowing you to navigate easily from one to another.
If the banner is hidden, click on the yellow logo "W" at the top left of the screen, and a gray arrow will appear to allow you to scroll down: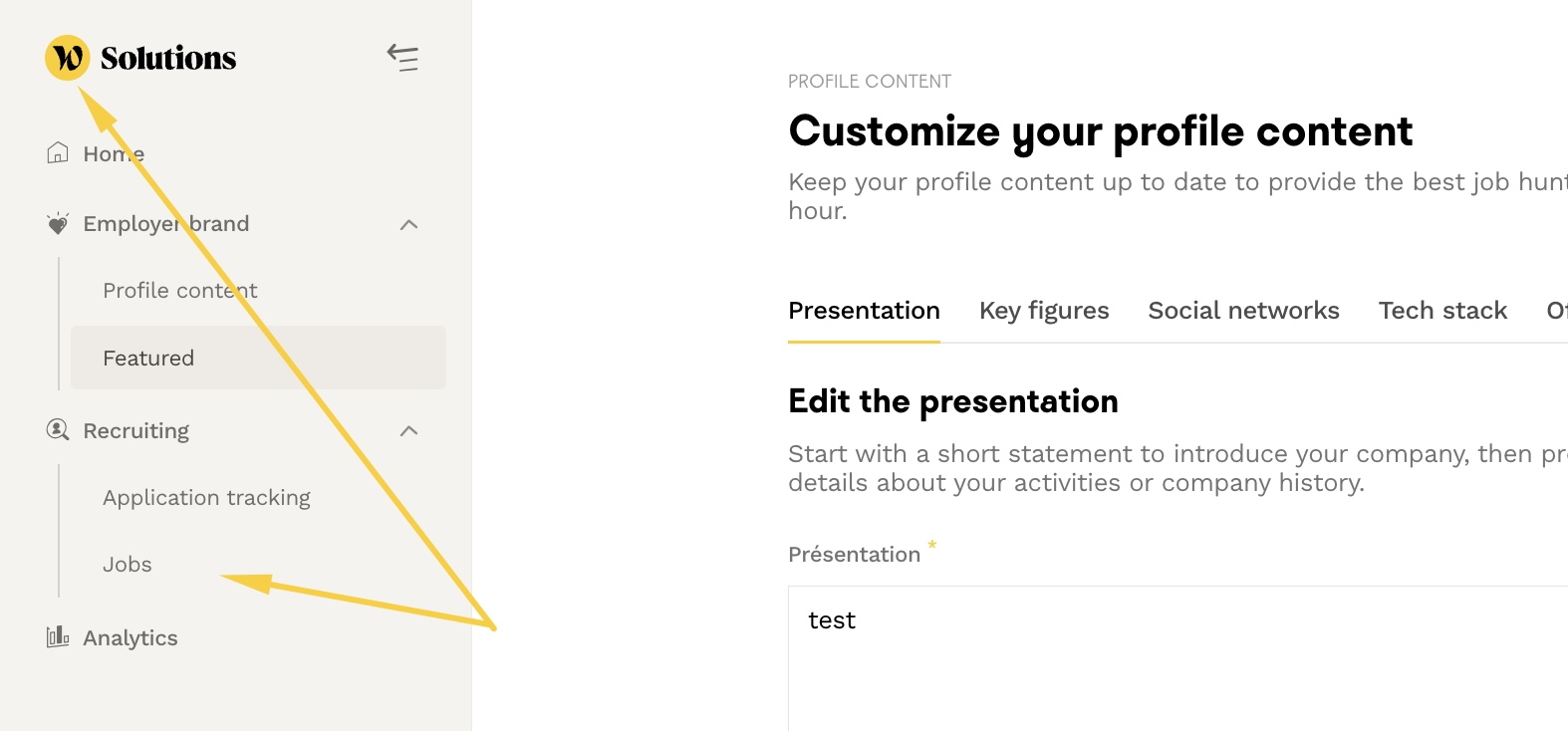 In the menu, you can open each section, and a drop-down appears letting you choose directly the feature of your choice, and you can hide the panel clicking on the button on the right side of it as seen below.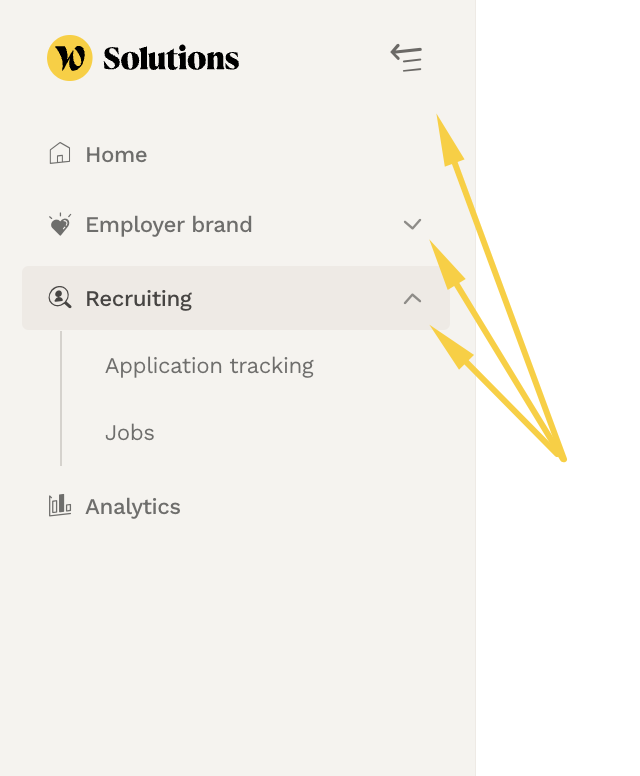 3. Find and modify your organization's settings
You need help to add new members, update your logo, find back your invoices ? All the settings related to your organization account are available from the block at the bottom right of the banner your organization's parameters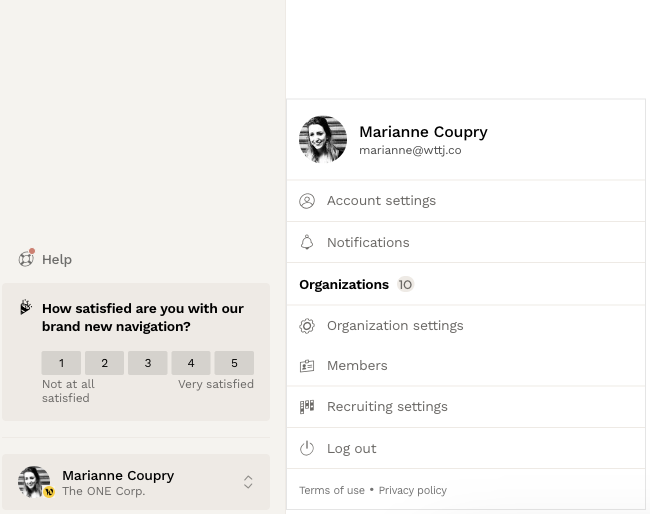 By clicking on your avatar, a new window will open, where you can select many options :
Account settings
Notifications
Organization settings :(billing, legal, invoicing…).
Members :add or delete members, & update their access
Recruitment settings : Manage all the ATS access & settings.

You can find all these sections directly within the tabs in the admin space.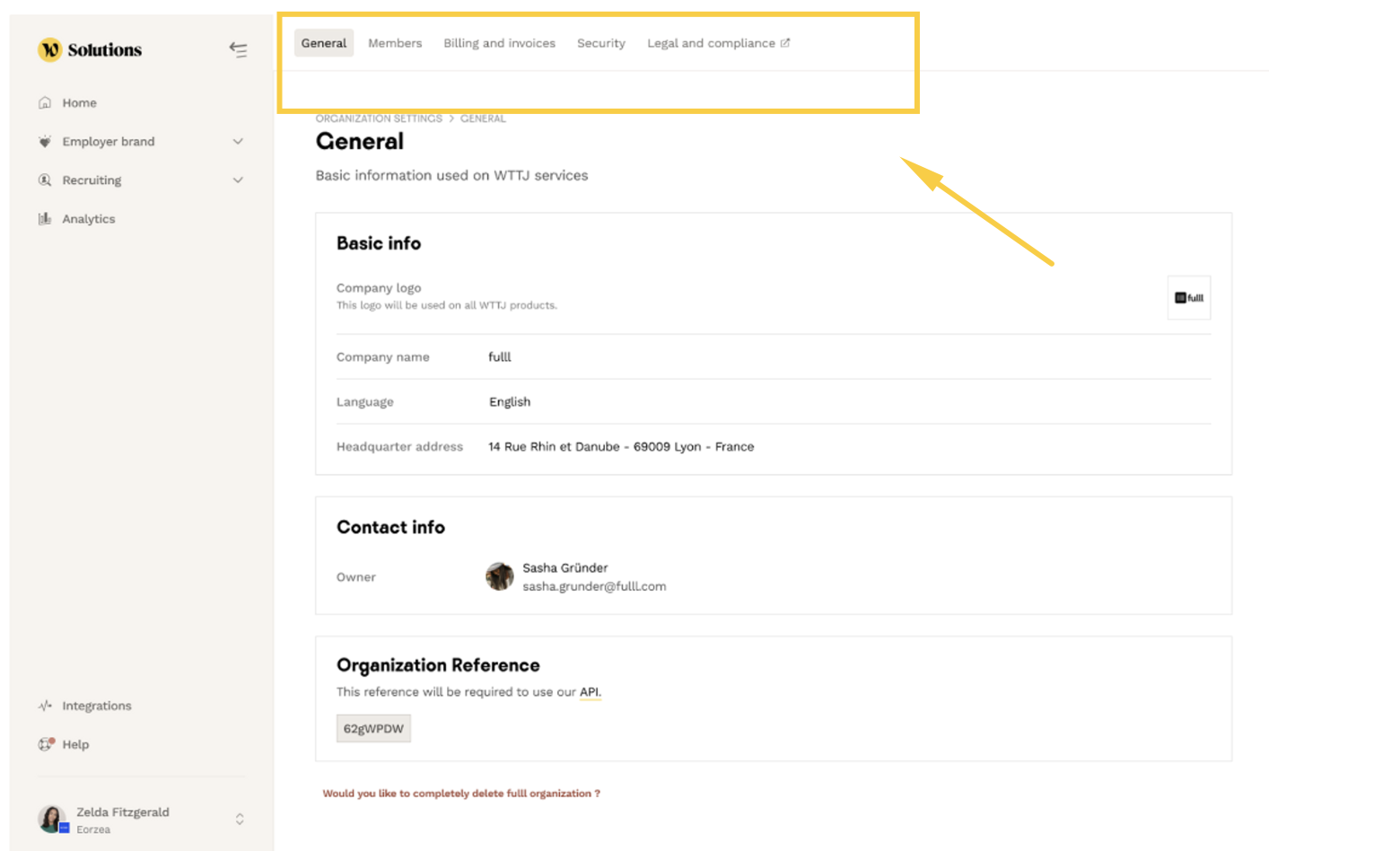 Now that you know everything, you can connect right now just here.
🆘 If you have any questions, you can contact us on the widget assistance.