Assign multiple offices to a job offer 🏘 ?
💡 If you want to link several offices to one and only offer, this article is for you!
👩🏻‍💻 How to use the multi-office feature
Adding several offices to the same offer is very simple! When creating a new offer, in the "job post" section, click on the "Offices" field in the right grey column and select them from the drop down list: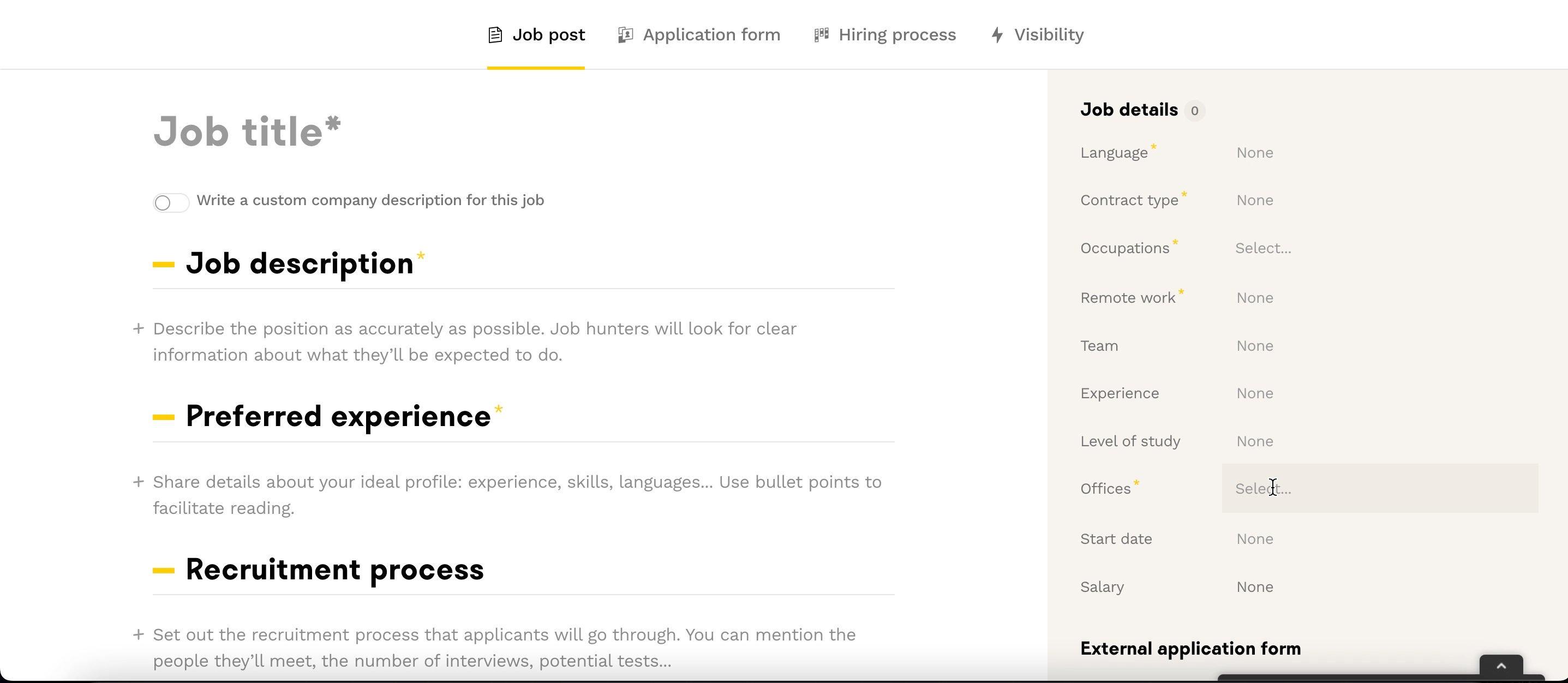 ⚠️ If you can't find the office in the drop down list, you must create a new one. To add a new office, you can follow the guidelines in this article!
Add new offices to an existing offer
If your offer has already been published, you can edit it from the offer's candidate pipeline by clicking on the "Edit" button and then add your offices from the drop-down list as seen above.

Remove the offices associated with an offer
If you wish to remove one or more offices from the offer, click on the small cross next to the office: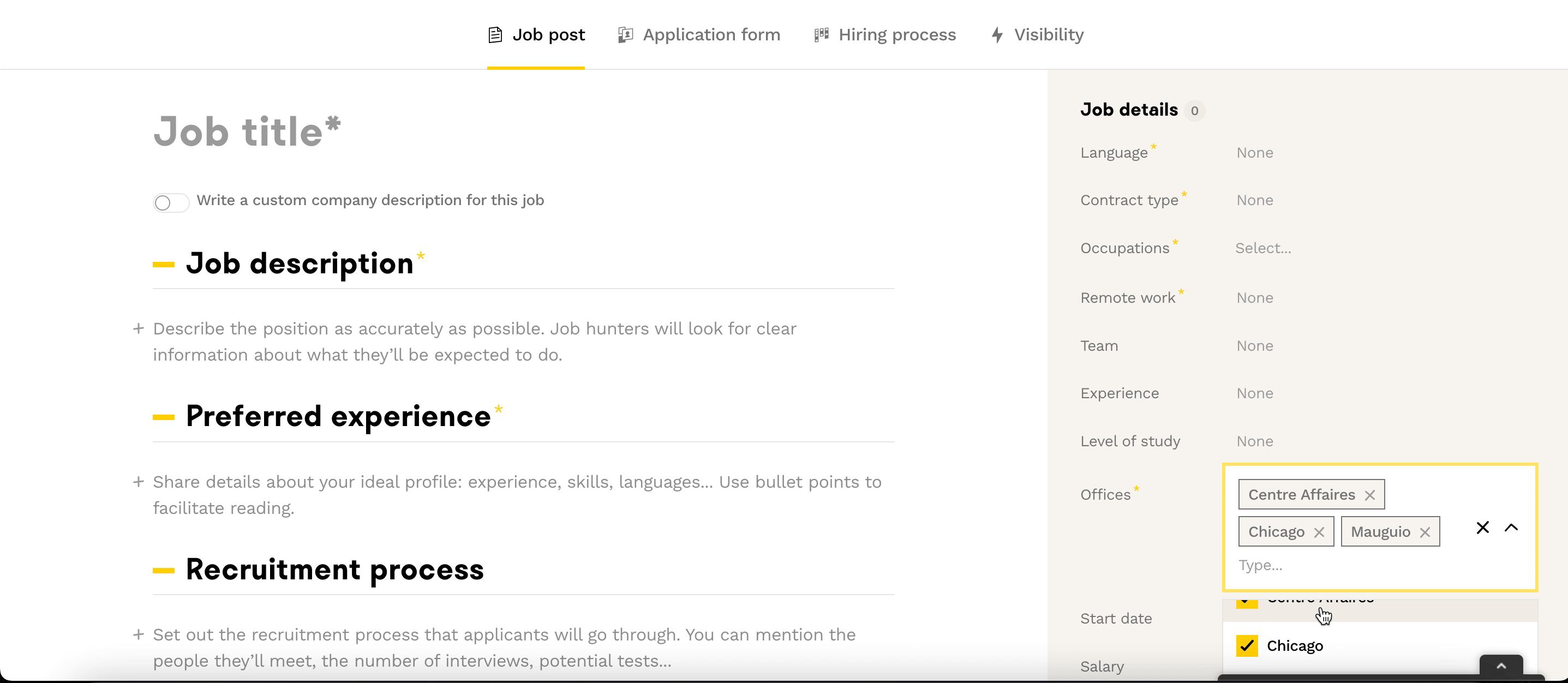 Save your changes and the deleted location will no longer appear on your offer.
💡 Good to know! The Jobs index analytics are not available office by office. The results shown are for all offices linked to a same offer.
🖥 Display of your job offer on Welcome to the Jungle
Once your offer is published and linked to your offices, and the candidates' search matches one of the location of your offer, it will be displayed in the results.
The offices will be displayed in several ways on our website:
In the search results, in the location information of each offer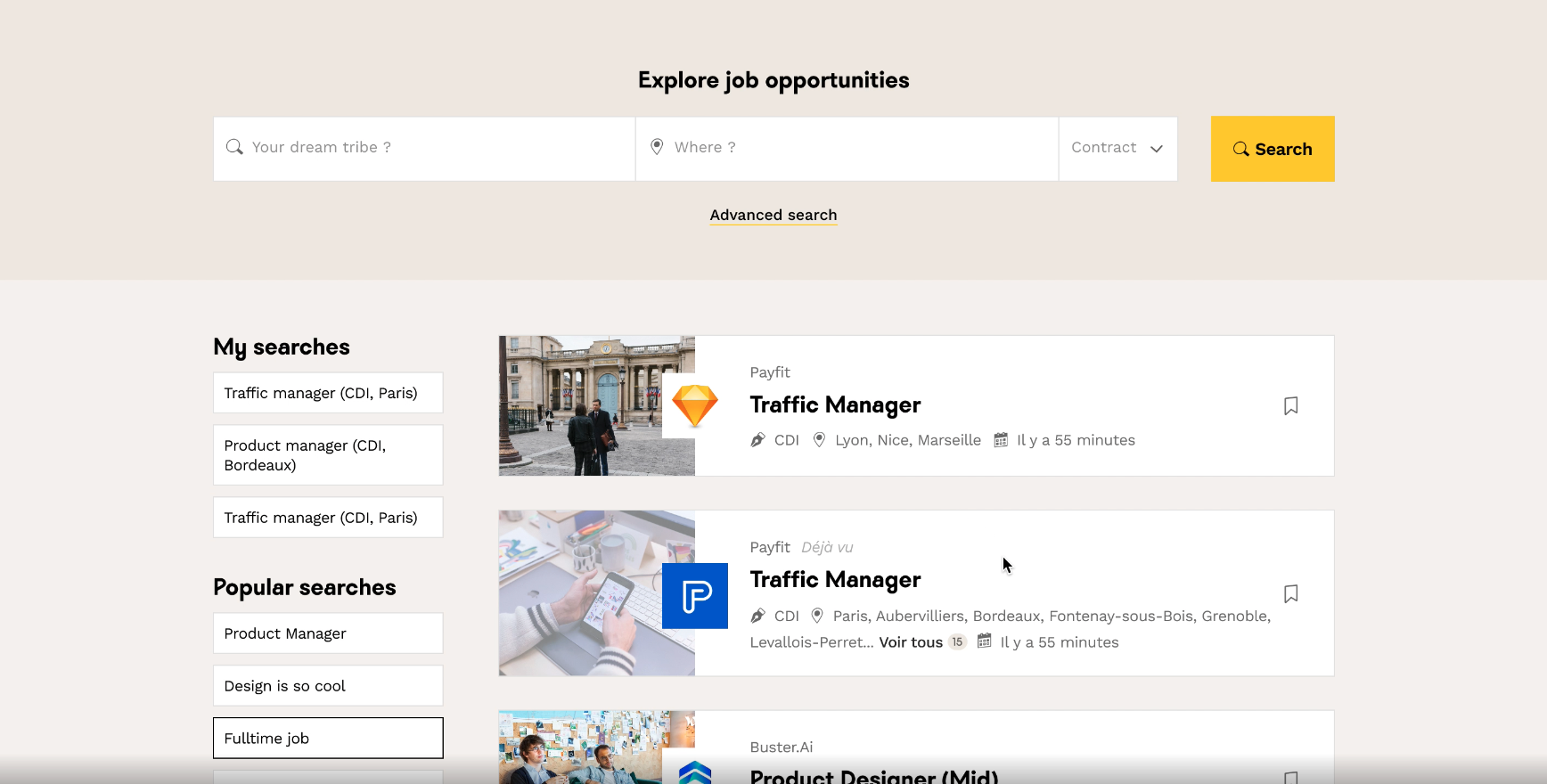 Directly in the "Jobs" tab of your profile
In the banner and the description of your offer page:
🆘 If you have any more questions, you can contact us on the assistance widget at the bottom right, or on the contact form at this link