Update your e-mail address ✍️
💡 If you have changed your email address, and you want to receive Welcome to the Jungle Solutions ATS notifications on this new address, this article is for you!
To change your email address, nothing could be easier!
Go to Welcome to the Jungle Solutions ATS, click on your avatar in the top right corner, and on the "Manage your account" button.
Then click on the "Personal Information' tab, and below in the "Contact Info" area, click on your email address to change it.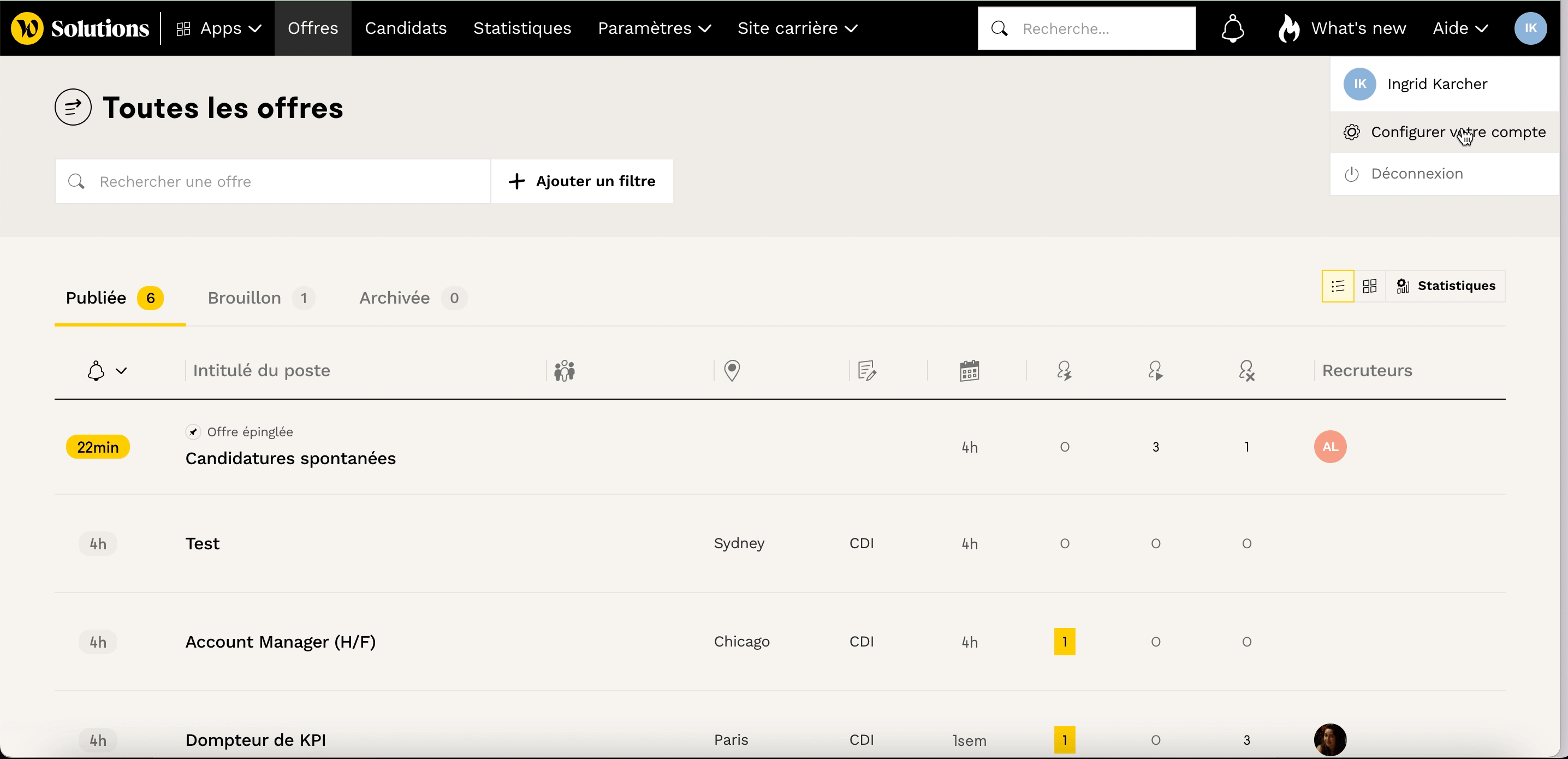 A confirmation e-mail will be sent to verify your new e-mail address, click on the link to validate the modification.

That's it!

🆘 If you still have questions or doubts, you can contact us via the chat widget on the button right, or via our contact form at this link