Analytics Welcome to the Jungle, what is it? 🎁
💡 If you haven't discovered the new Welcome to the Jungle feature for recruiters, then you're in for a treat with this article detailing it!
🌚 The new Analytics Welcome to the Jungle feature
In a few words, Analytics Welcome to the Jungle is our latest feature that aims to help companies, which have a Welcome to the Jungle showcase, to understand and analyze their performance. With this new feature, you will have access to the statistics of your showcases and your different job offers each month.
This feature intends to help clients to become even more independent by allowing them to access their monthly performances at any time.
⚠️ This Analytics feature only contains statistics related to your employer branding and your visibility on Welcome to the Jungle. You will not find any data associated with your hiring process. To see these statistics (number of applications received, recruitment funnel…), you will have to go directly on your Welcome Kit account.
🙋🏻 Who has access to Welcome Analytics
Analytics Welcome to the Jungle access is opened by default to the Welcome to the Jungle Account Owners, and the Admins from the Administration space.
To know if you have access to Analytics, go on the Administration Space of Welcome to the Jungle and click on "Analytics".
If you are owner of the account, but that the button is not available, contact us so we can investigate.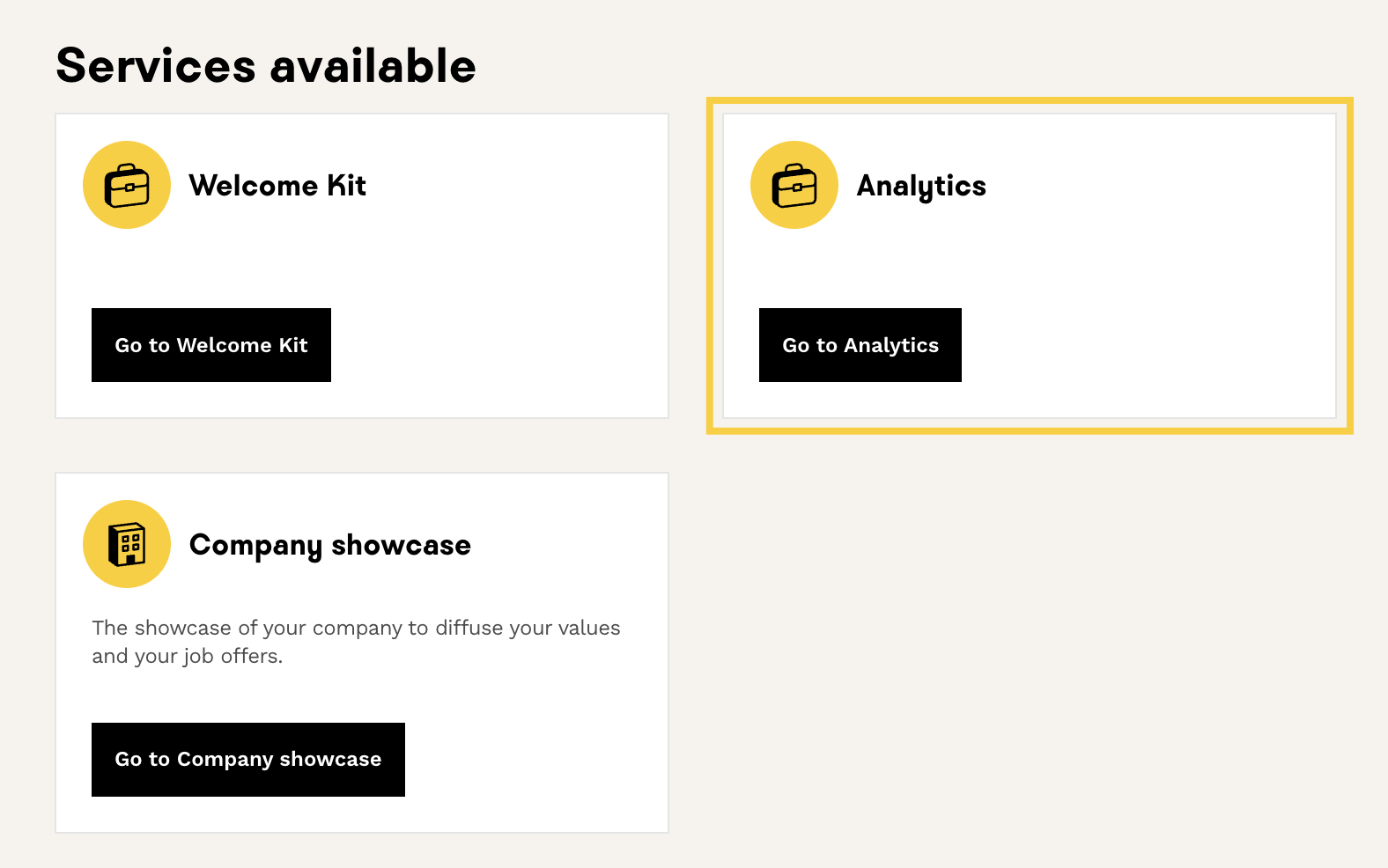 👉 Psst, if you want to give access to specific collaborators, this article explains you step by step how to do it!
🏘️ How Analytics is organized
Analytics Welcome to the Jungle is divided in 3 sections:
The Overview (or home page), the Showcase focus and the Job offers focus! Those sections are available in the drop-down menu on the left!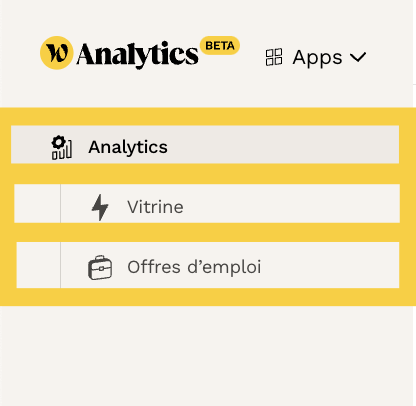 The home page provides key informations and data. The two other sections contain detailed insights about performance.
🆘 If you have further questions, you can contact us with the support widget at the bottom right, or use the contact form here.