Add a member from the administration space ➕
💡 If you want to know how to add a member to your Welcome to the Jungle space, this article is for you!
🧸 Adding members to your organisation and to products
Adding a member to your products and in your organization is easy:
Go to the administration centre
Click on "Manage Members"
Click on the black "Add Member" button
Fill in the email address of the member(s)
Choose the role to be given at the organisation level
Add them to the products that seem relevant to you
This gif shows you the different steps!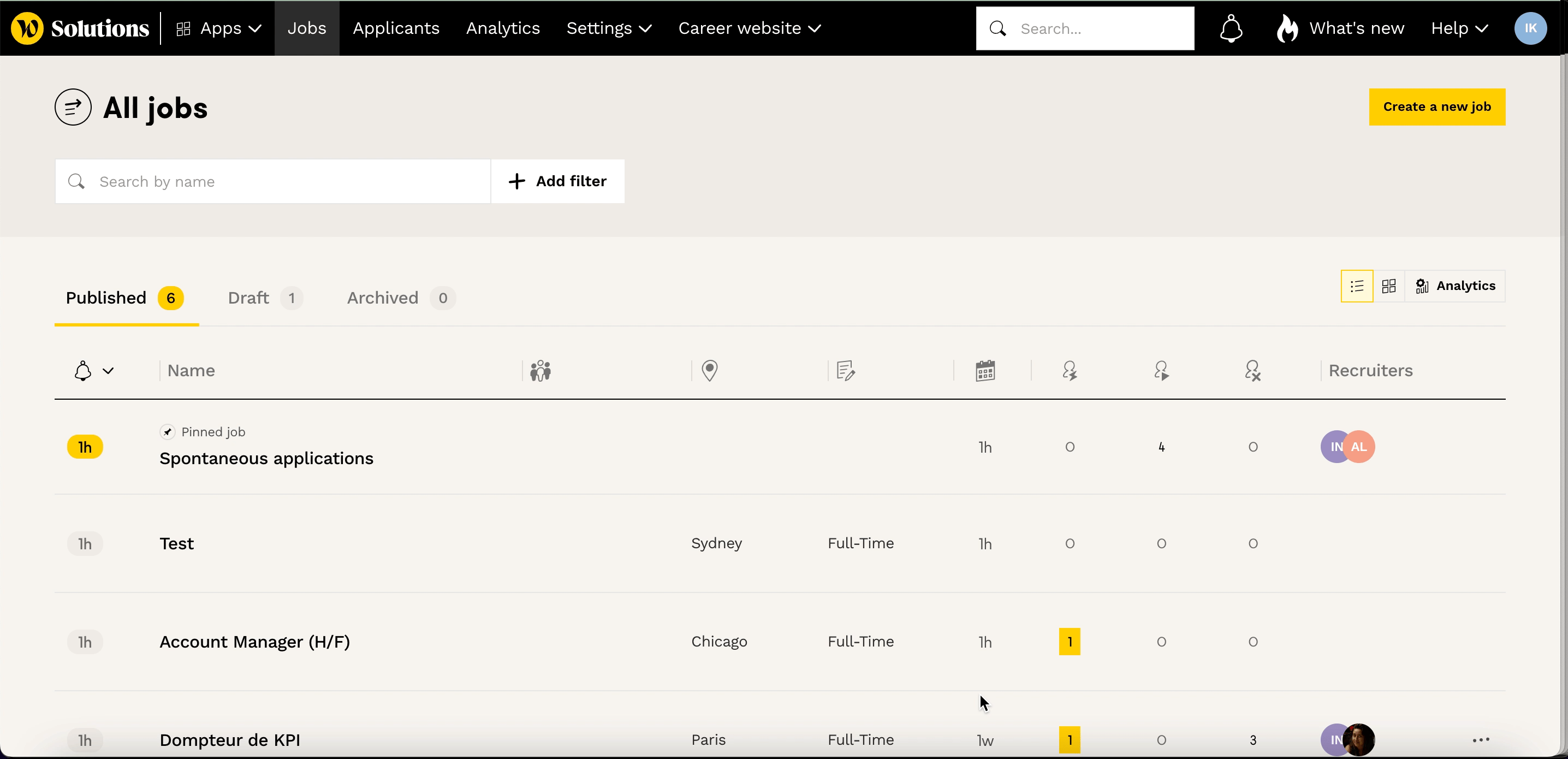 ↔️ On the side of your employees
As soon as you have sent the invitation, an email will be sent to the relevant employee.
The sending address is as follows: contact@wttj.co
The subject of the email is as follows: Your invitation to access WTTJ services
The screenshot below shows the invitation that is sent: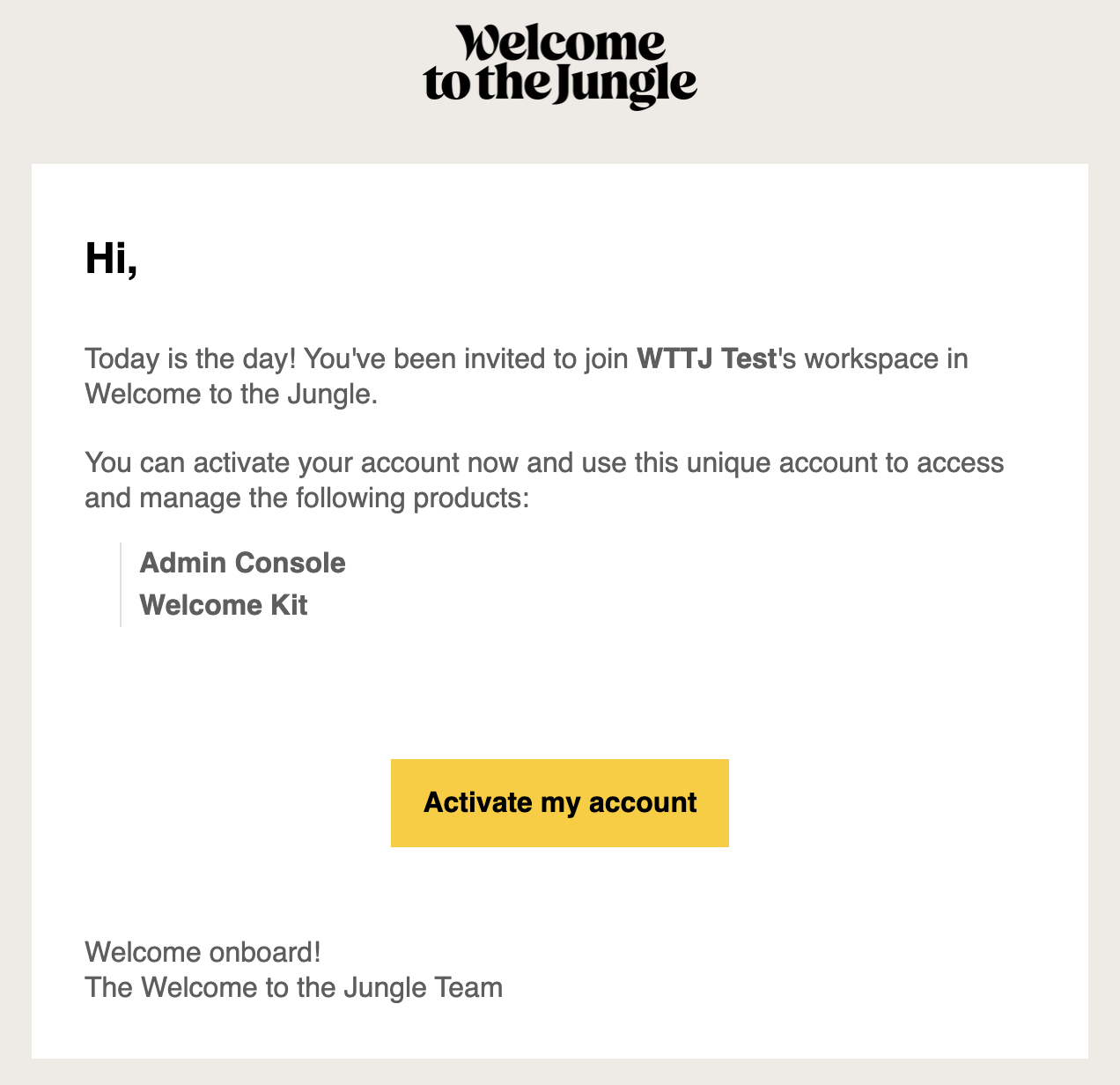 Your collaborator will have to accept the invitation, and will then be redirected to the administration centre, which will ask him/her to accept the T&Cs and confidentiality clauses, and to take note of the products to which the company has given him/her access.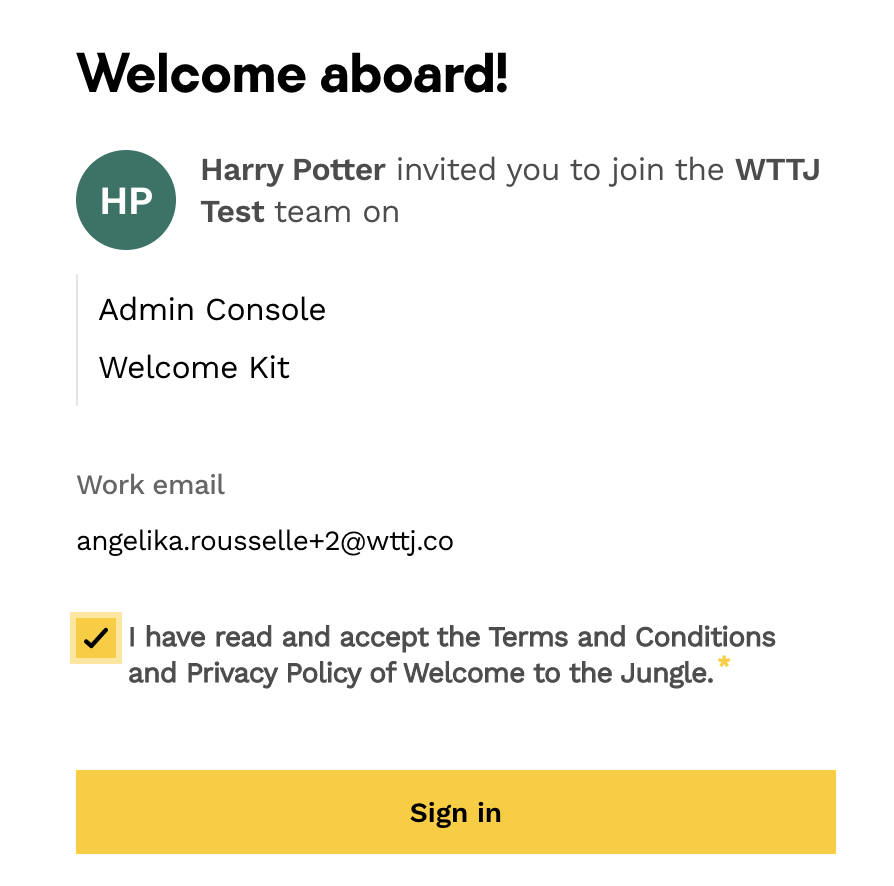 And there you go... the trick is done 👏 !
🆘 If you have any further questions, you can contact us on the support widget at the bottom right, or on the contact form at this link