Know your product roles 🤟
💡 If you're wondering which products you have access to in the Welcome to the Jungle suite and with which role, this article is for you!
When someone opens up Welcome to the Jungle Solutions ATS access for you, they will open up different kinds of access:
Access to the Administration Center
Access to Welcome to the Jungle Solutions ATS
Access to Employer branding (Analytics, Job booster and Featured)
To know what your roles are, it's very simple:
Go to your Admin Space
Click on "Manage your account"
Click on the "Access" tab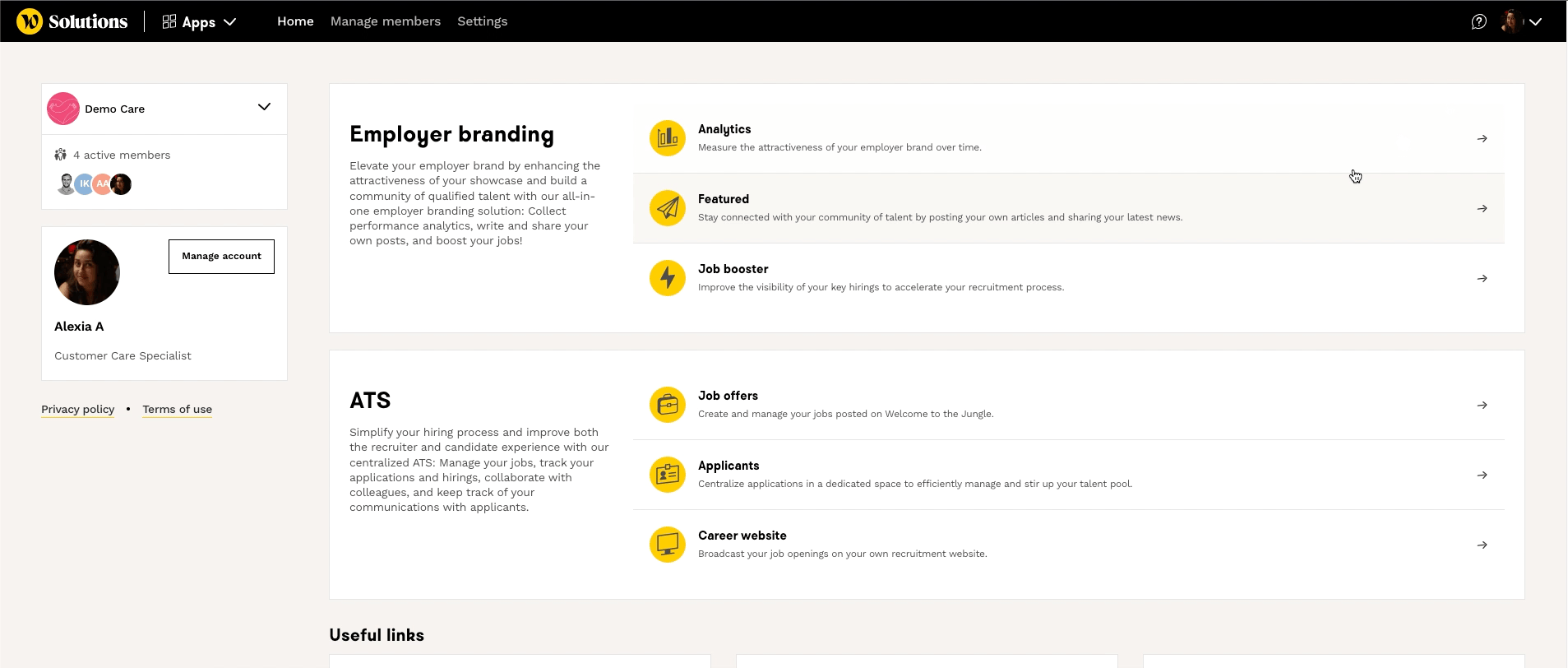 👉 Want to know more about the rights of different roles? We tell you everything here!
🆘 If you have any other questions, you can contact us on the support widget at the bottom right, or on the contact form at this link