A problem when sending invitations ⚠️
💡 You think you did everything tight, but the tool is not working? If your employees can't log into the administration center, then this article is for you.
🔛 Checklist to check
If one of your employees in your company is unable to log in for the first time on Welcome to the Jungle administration center, here are 3 things to check before contacting us:
Go to the administration center
Click on the member management tab
Check the items below in this order ⤵️
The person has been added.
The address entered is correct: beware, the devil is in the details! 👀
Look at the status of the invitation: there are three different statuses:
If there is a login date, it means that the person already has an account 🎉 and so it's normal that they don't receive an email.
If the invitation is pending, it means that the account is not activated. In this case, the person has to activate his account, we tell you more about it in the paragraph below.
If the invitation is not sent, it means that the process to add the person has not been finalized.

📮 Resend the invitation
Check with your colleague if he/she has checked his/her spam:
Here is the title of the email: Your invitation to access WTTJ services
Here is the email address: contact@wttj.co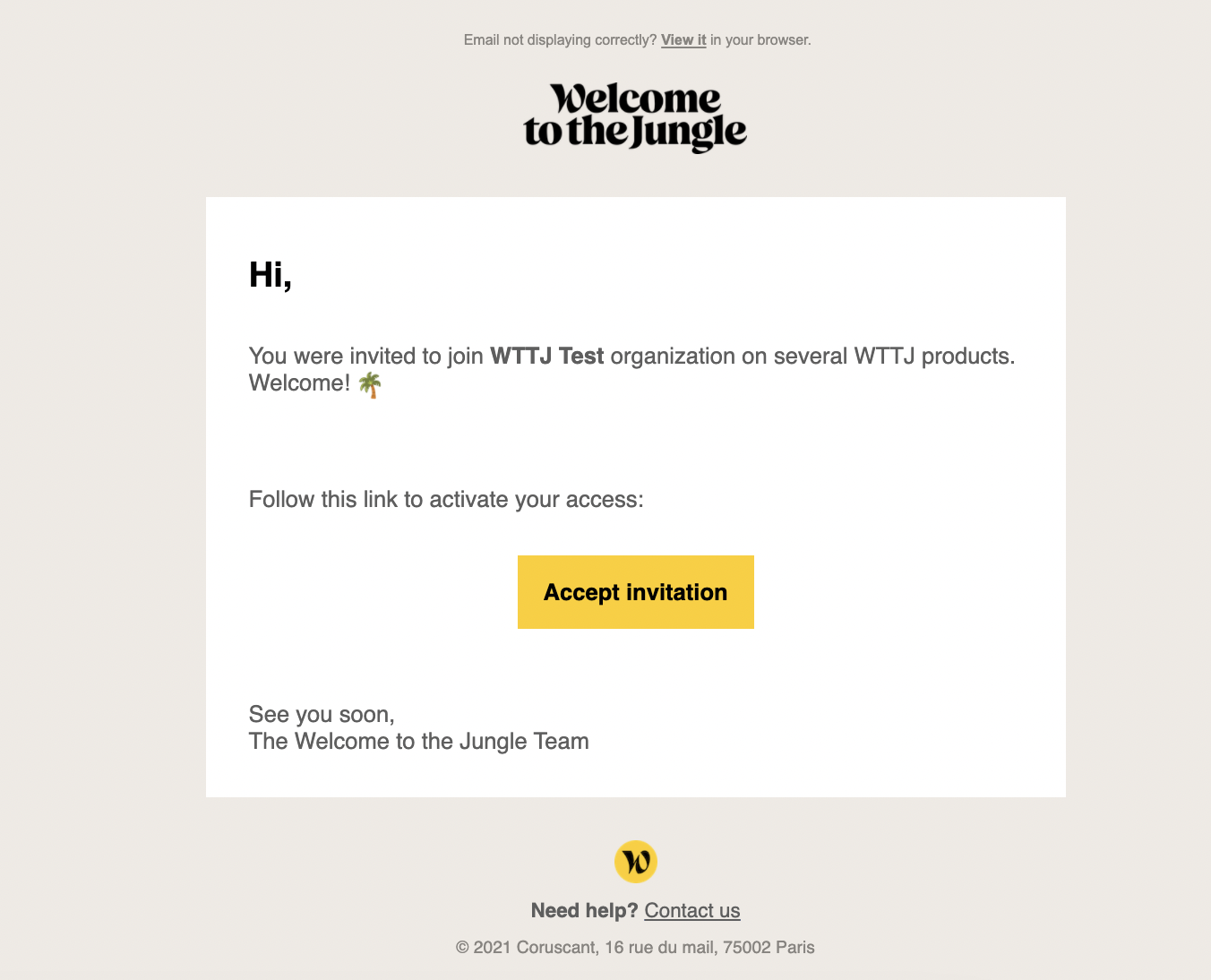 If your colleague does not find the invitation, you can always resend it, by clicking on "Resend invitation".
Resend the invitation, and the second email sent will be just like the first one!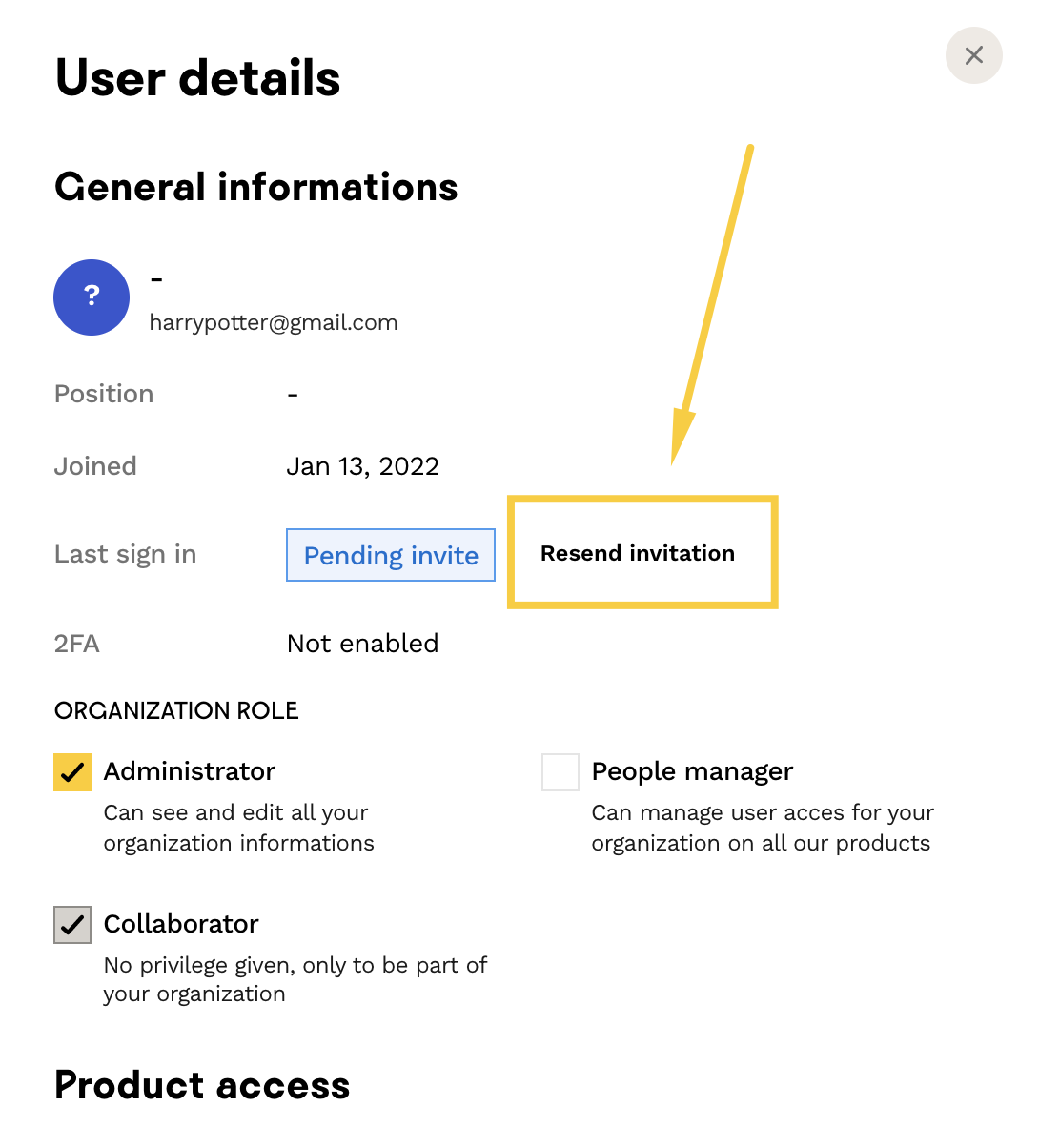 ⚠️ If in spite of all our advice, you are going around in circles, you can write to us, giving us the details of the steps followed, and the email address of the person who does not receive the invitation.
🆘 If you have any other questions, you can contact us on the support widget at the bottom right, or on the contact form at this link