How to change and remove access to Welcome to the Jungle products ❌
💡 If you're wondering how to remove access to our products from one of your collaborators, or simply change their access, this article is for you!
💪 Modify collaborators' rights and accesses
⚠️ If you want to modify the rights of a collaborator in the Administration Center, nothing could be easier, but be aware: you must be an administrator, or have the "People Manager" role.
Go to the Administration center
Click on the "Organisation settings" , select "Members" tab
Click on the employee whose access to Welcome to the Jungle Solutions needs to be modified
In the drop down box on the right, click on the roles you wish to modify
To modify the roles on Welcome to the Jungle Solutions, nothing could be easier, go to the "Access by product" section, and choose the most appropriate role!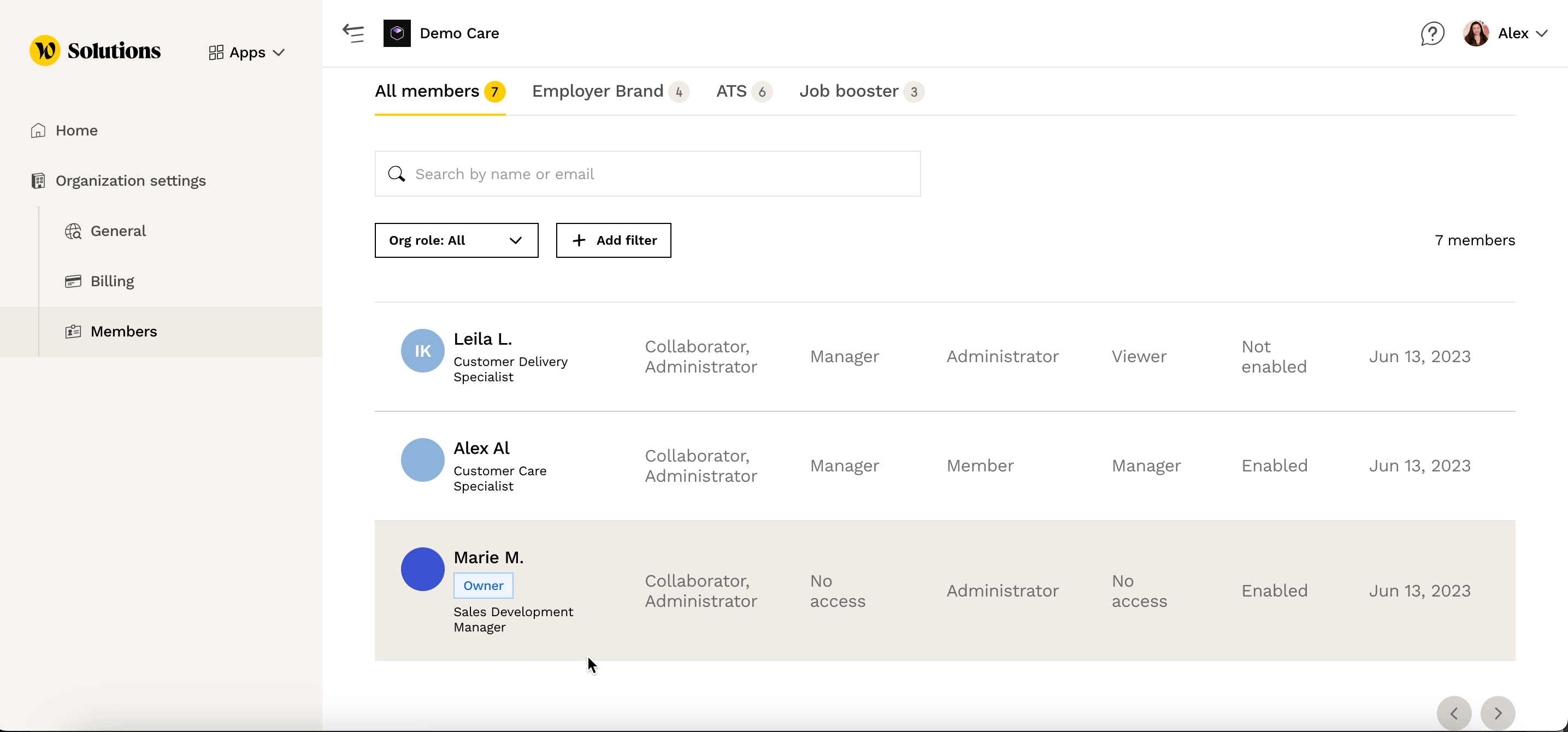 🛑 Delete the access of a collaborator
⚠️ Please note that it is not possible at this time to remove a collaborator's access on the Administration Center. If the collaborator has the status of a simple member, he/she will not be able to take any action on your different products, and will not have access to any information other than the one present on the Welcome dashboard.
To delete the Welcome to the Jungle Solutions ATS accesses, follow these steps:
Go to the Administration center
Click on the "Organisation settings" , select "Members" tab
Click on the employee whose access to Welcome to the Jungle Solutions is to be deleted
Uncheck the only checked role in the product
That's it, a small green pop up confirms that this person no longer has access to Welcome to the Jungle Solutions ATS 🎉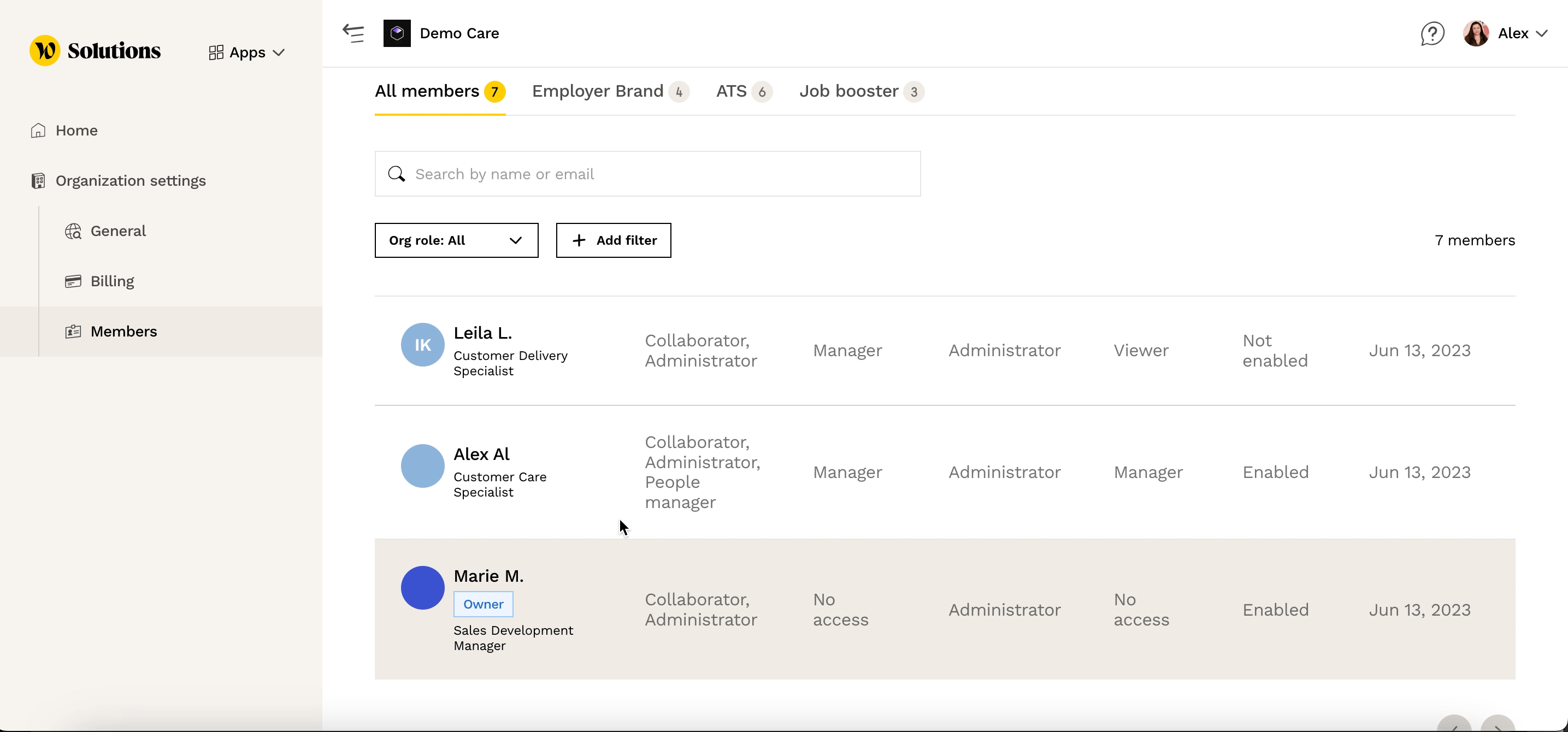 🆘 If you have any other questions, you can contact us on the support widget at the bottom right, or on the contact form at this link