Change your password from your account 🔒
💡 If you don't like your password anymore no matter what the reason is, we understand you, and we show you how to change it from your account!
✍️ Change the password
To change your password from your account, here's how to do it:
Click on your avatar in the top right corner
Click on the Security tab
Click on Password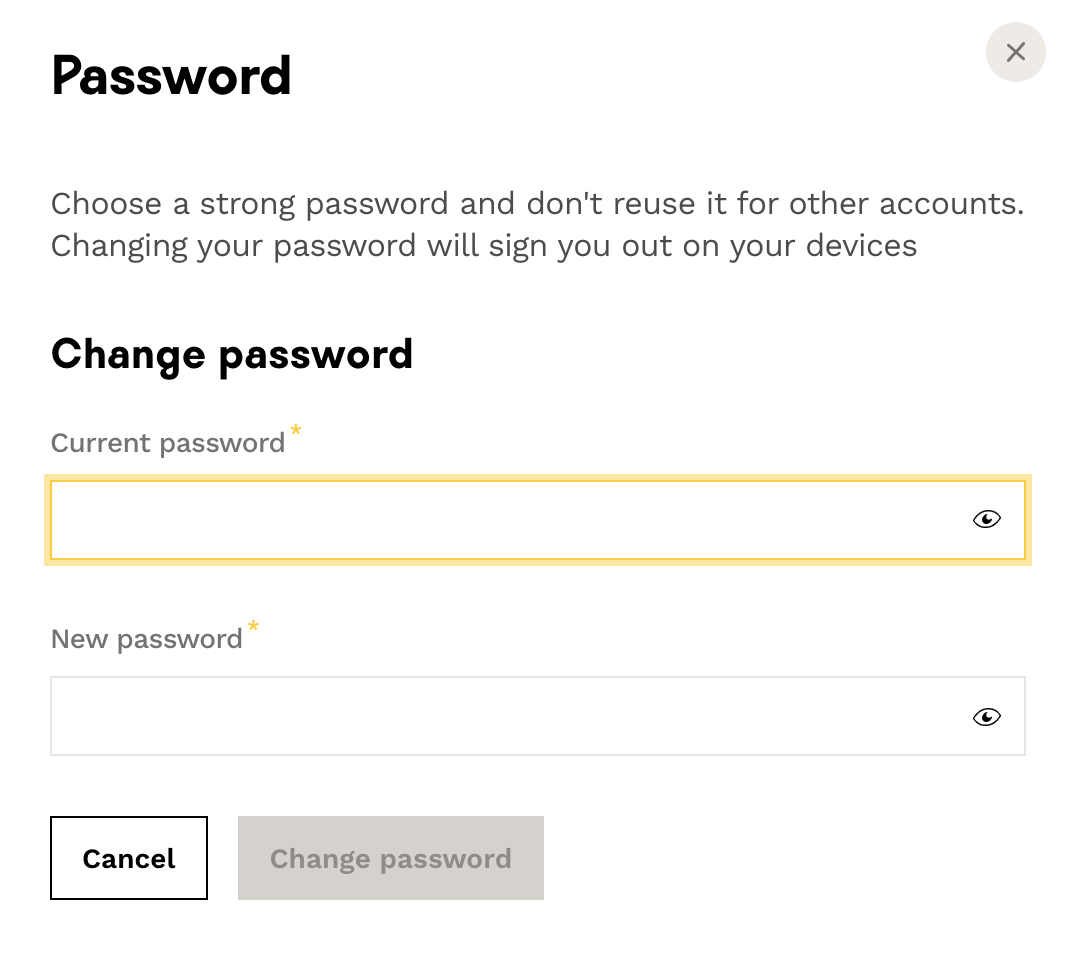 ⚠️ We draw your attention to the fact that you will be handling sensitive data! So we encourage you to choose a password that is difficult to guess.
If you meet the minimum length of 8 characters and combine numbers with upper and lower case letters and even punctuation characters, your password will be accepted.
To make sure everything is fine, log out one last time to make sure the new password is in!
Don't forget it!
💡 Pssst, we advise you to use a password manager, to best protect all your accounts!
🆘 If you have any other questions, you can contact us on the support widget at the bottom right, or on the contact form at this link