💡 If 2FA is a mysterious acronym for you, this article will serve you well!
🧠 Understanding the 2FA
The Internet dictionary gives this definition of the Double Factors Authentication or 2FA 📖
Double authentication or two-factor authentication (2FA) is a method of strong authentication whereby a user can access a computer resource (a computer, a smartphone, or a website) after presenting two separate proofs of identity to an authentication mechanism.
The implementation of 2FA on Welcome to the Jungle products provides your organization with better security in the management of your data, and that of your candidates.
It is now possible to disconnect unused sessions that you would have left connected from your account. This article tells you how to do it!
🚙 Set up your 2FA
To set up double authentication,
Go to your admin center
Go to your personal settings: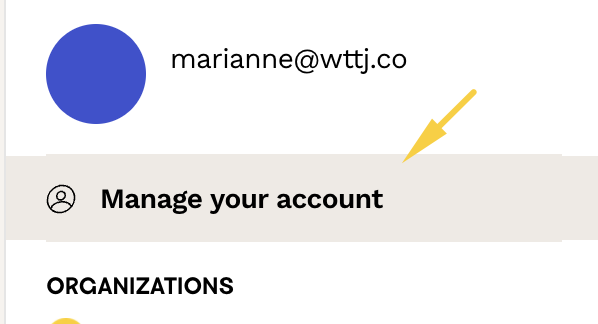 Click on Security
Activate the 2-Step verification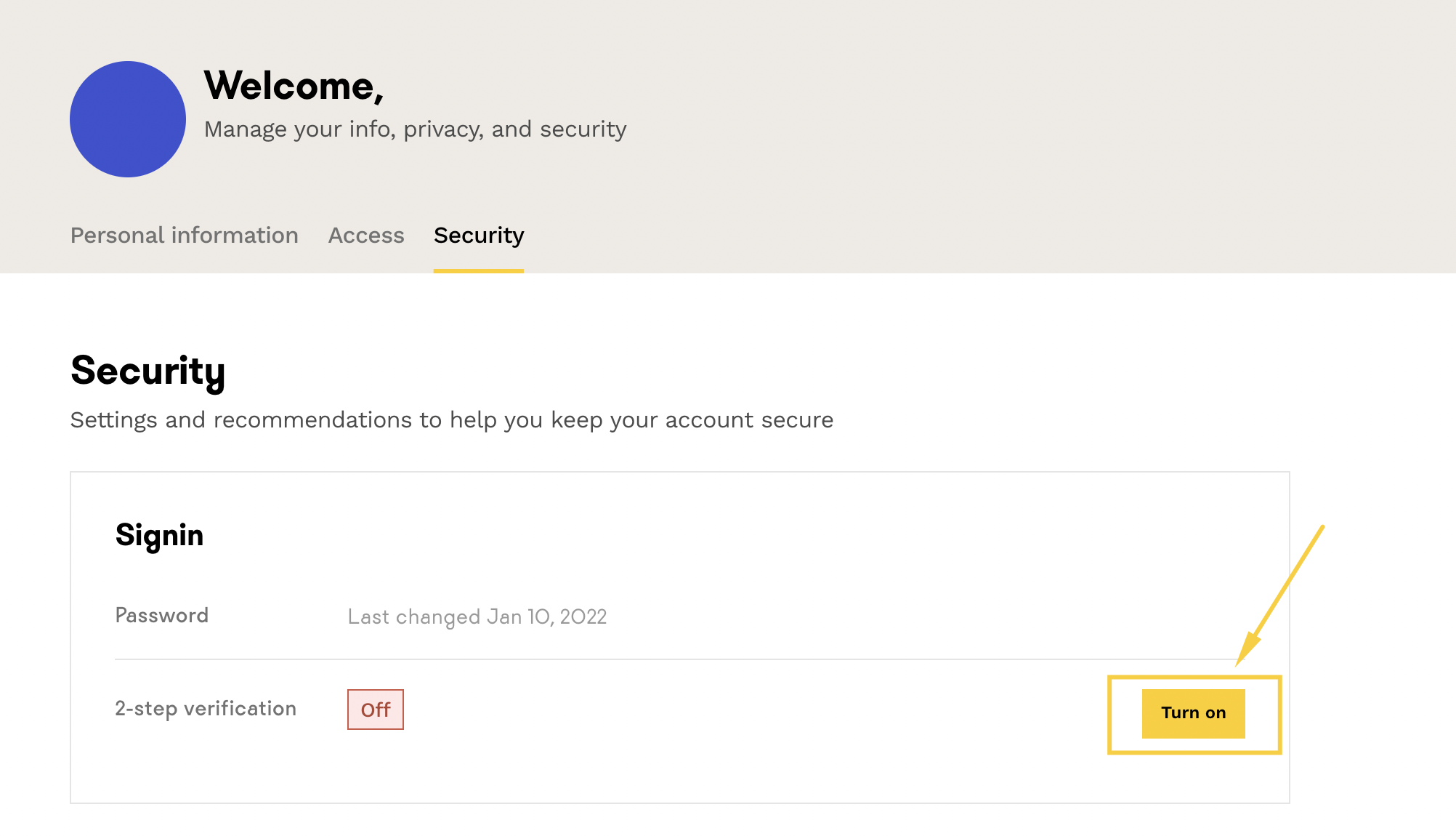 Once activated, you will have to set one of the two options: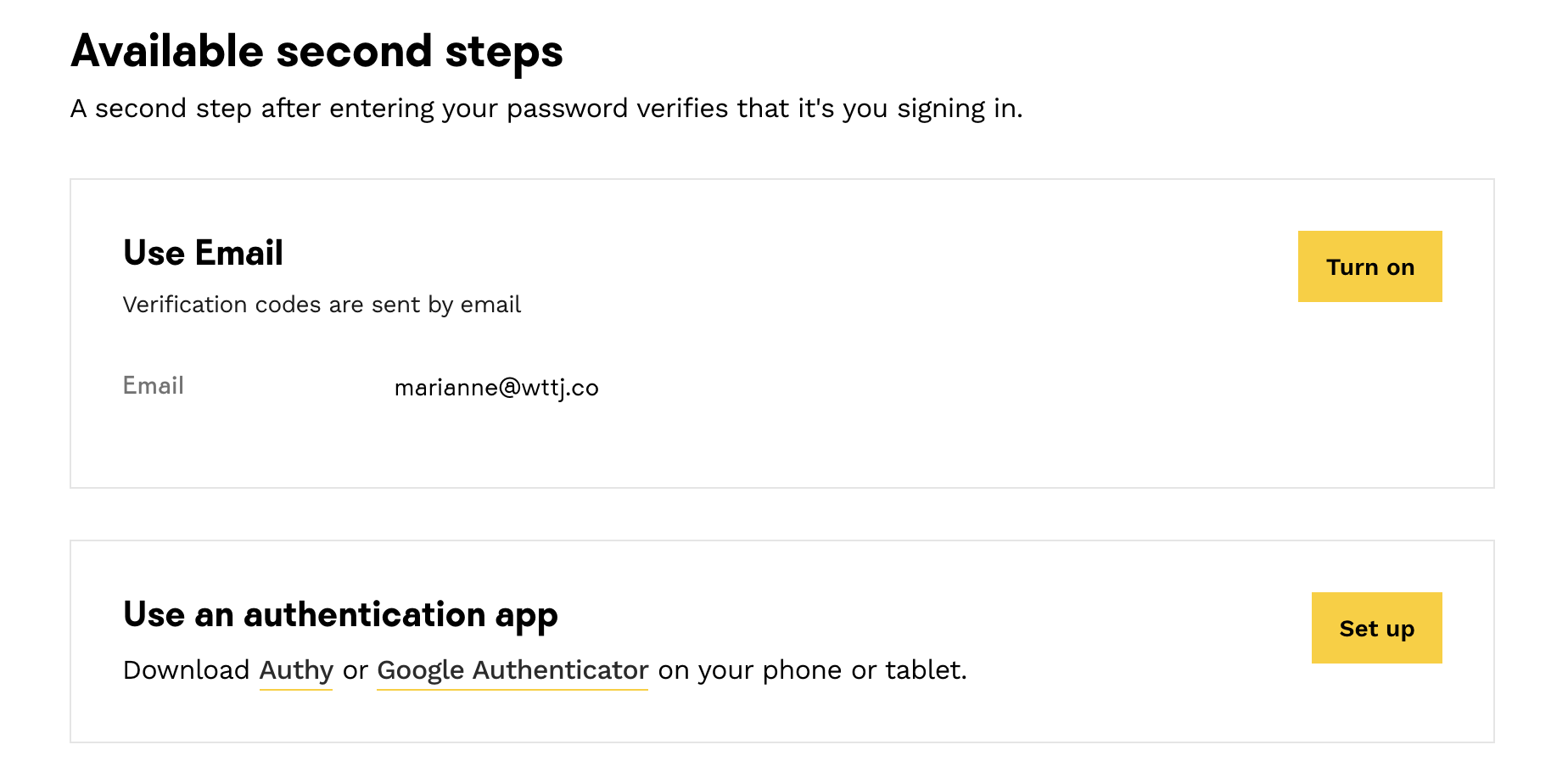 Mail authentication
This classic authentication usage will send you an email each time you connect, so that you can confirm that you are the one who made the connection.
As soon as you click on the "Turn On" button, you will receive an email with the subject line "2 steps authentication activation", containing the 6-digit code that will confirm the activation of the 2FA.
To deactivate it, it is very simple: you will just have to click on "Turn off".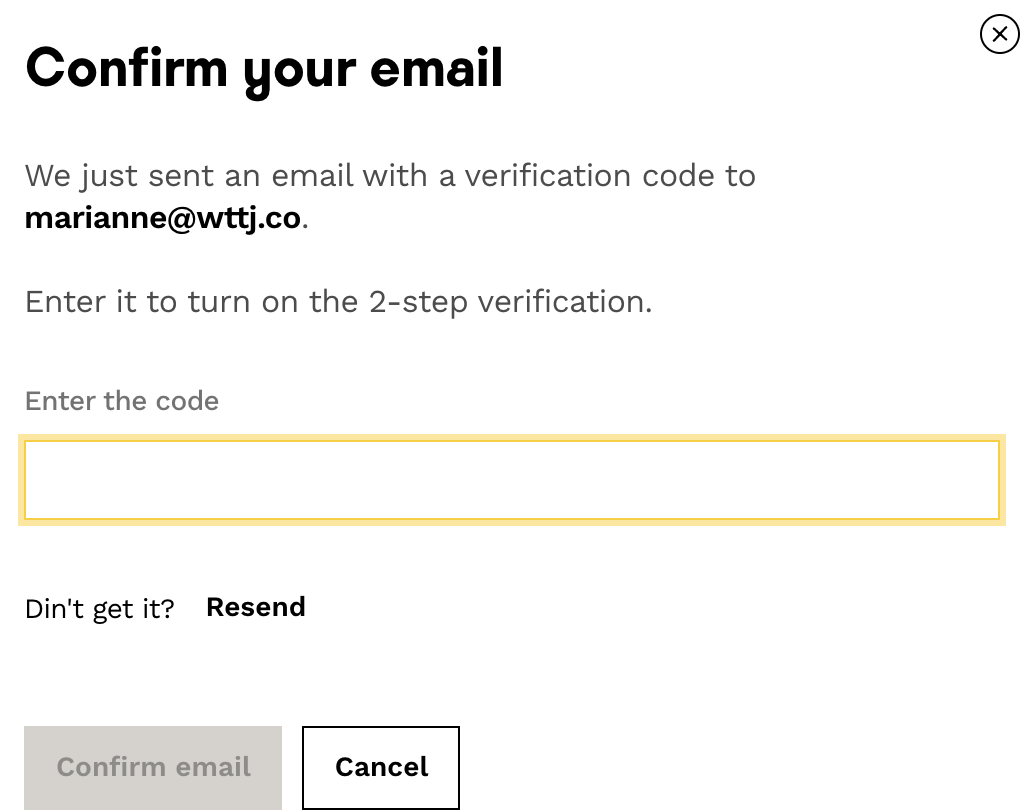 ⚠️ If you have any problem with this process, please contact us!
Authentication by app
Our product is synchronized with two applications: Authy or Google Authenticator. If you have an account on one of these two applications, you will need to:
Open the application on your phone/tablet
Click on Configure
Scan the QR Code
Fill in the 6-digit code delivered by your app!
🆘 If you have any problem, or any question in setting up the 2FA, contact us on the support widget at the bottom right, or on the contact form at this link