Connecting through SSO to your Welcome to the Jungle products 🔑
💡 If SSO rhymes with "SOS" for you, this article is for you! Let us tell you everything you need to know.
🧠 Understanding SSO
Here's a little definition from the Internets that explains what SSO is:
"Single sign-on (SSO) is an authentication scheme that allows a user to log in with a single ID and password to any of several related, yet independent, software systems. True single sign-on allows the user to log in once and access services without re-entering authentication factors."
In short, it's a lot of complicated words for something very simple: in concrete terms, Single Sign-On (SSO) allows you, the user, to log in to all Welcome to the Jungle Solutions products at once, without having to authenticate yourself differently on Welcome to the Jungle Solutions ATS and all the others (yes, we have a lot of new stuff to come!).
We switched to this log-in system to simplify the life of our users in general, and allow administrators to manage the permissions of the company users on a single interface! We'll tell you more 👀
🚙 Using SSO for Welcome to the Jungle
From now on, when you log in to one of our products, you will first access this page: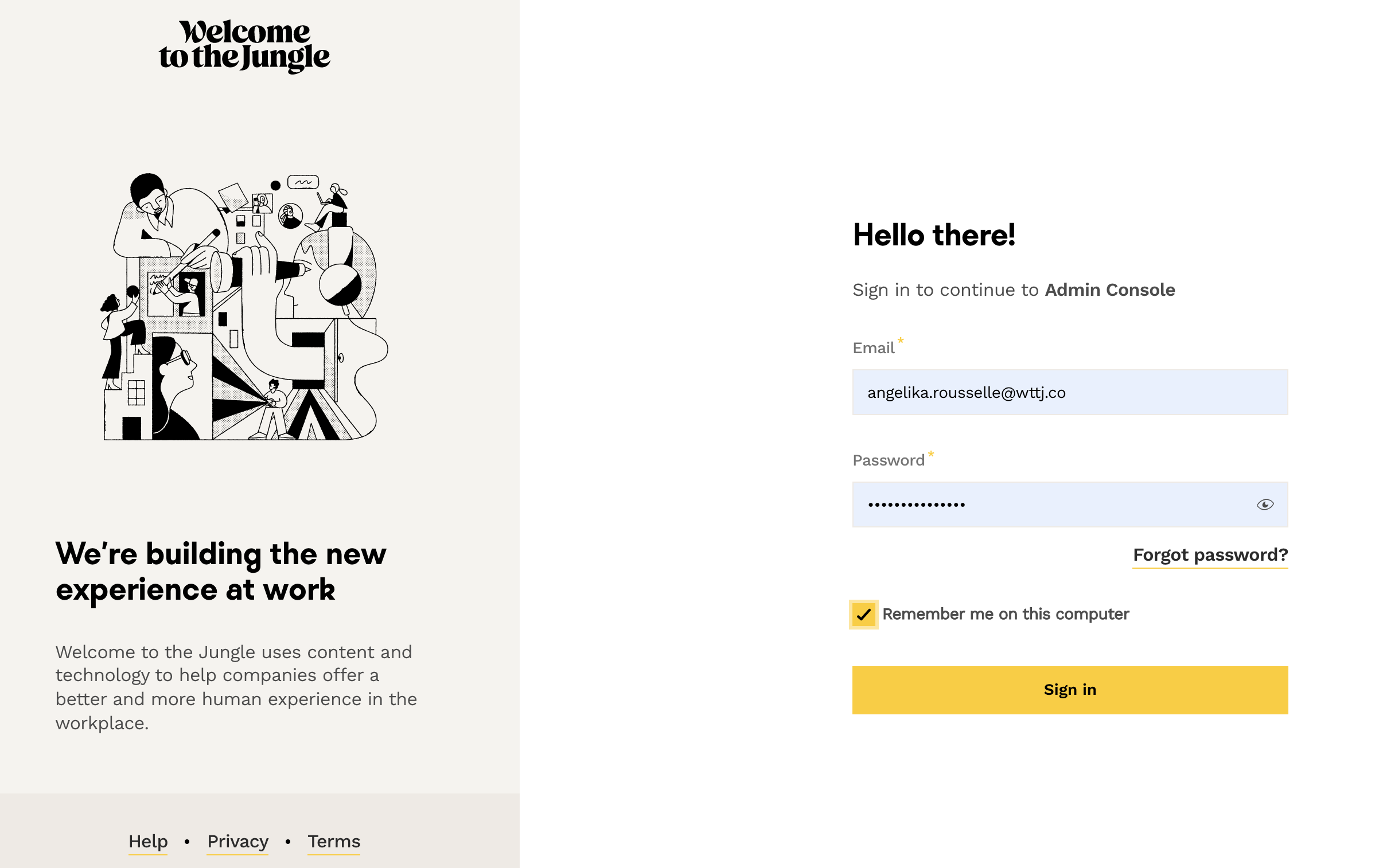 This page gives access to all the rest of Welcome to the Jungle. This is where everything starts from, and where you will be able to find key information related to our news, our products, the management of your members (if you have an admin account on Welcome Kit), and your personal settings too.
💡 So the URL to remember is this one: https://admin.welcometothejungle.com/
You will just have to login to choose the product of your choice!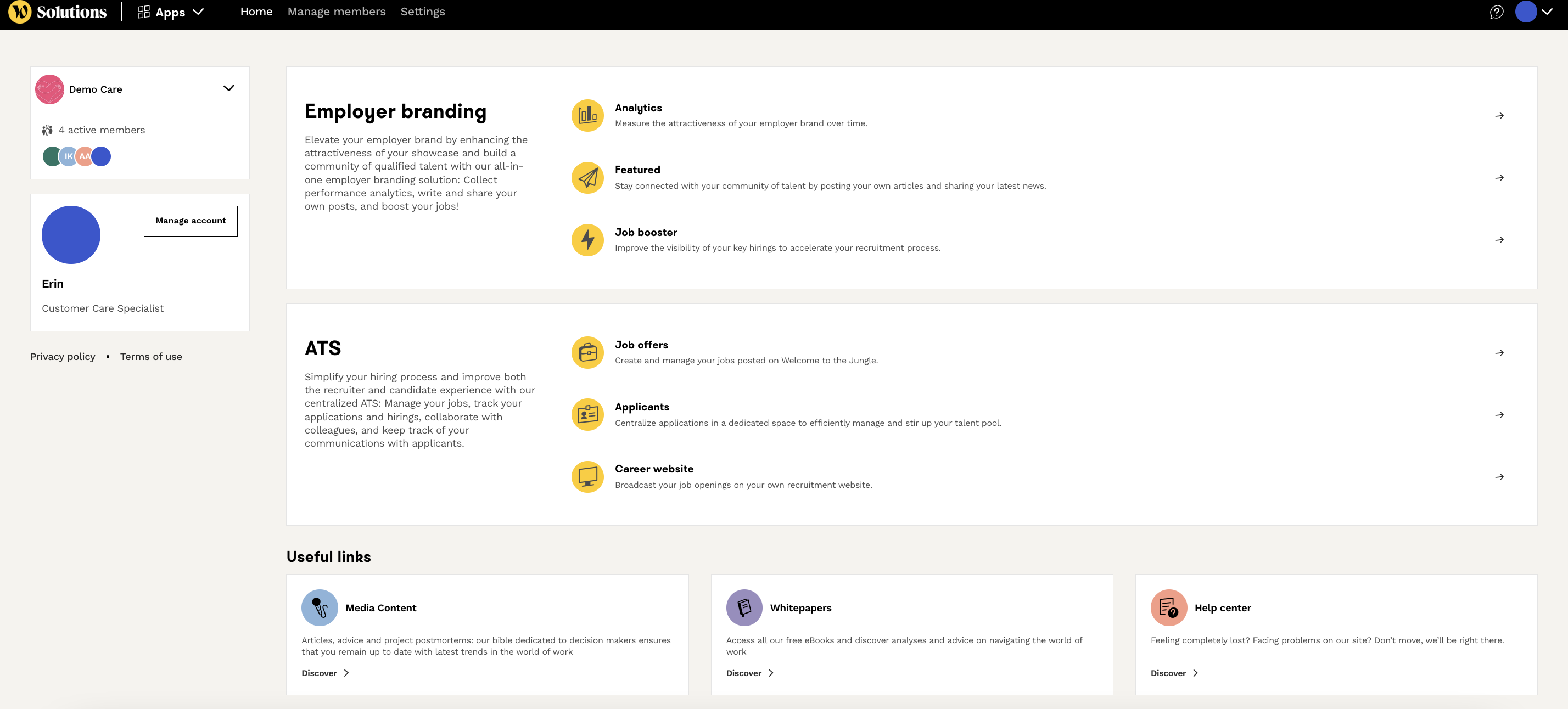 🆘 If you have any other questions, you can contact us on the support widget at the bottom right, or on the contact form at this link