Where to find my Org. Ref. on Welcome to the Jungle? 🔍
For the organisation that subscribed to Pro or Master plan, you have the possibility to link your Welcome to the Jungle showcase to different partner integrations (discover the list).
Some partners in order to achieve the link with Welcome to the Jungle, will ask you to provide a unique identification to your showcase : Org. Ref or Organisation Reference (sometimes Organisation ID).

To find this information:
- Ask your Account Manager or our Support Teams
- Connect to Welcome Kit and once logged in
- Click on "Settings", and then "Company"
You can copy paste your "Organization Reference", and communicate it to your ATS.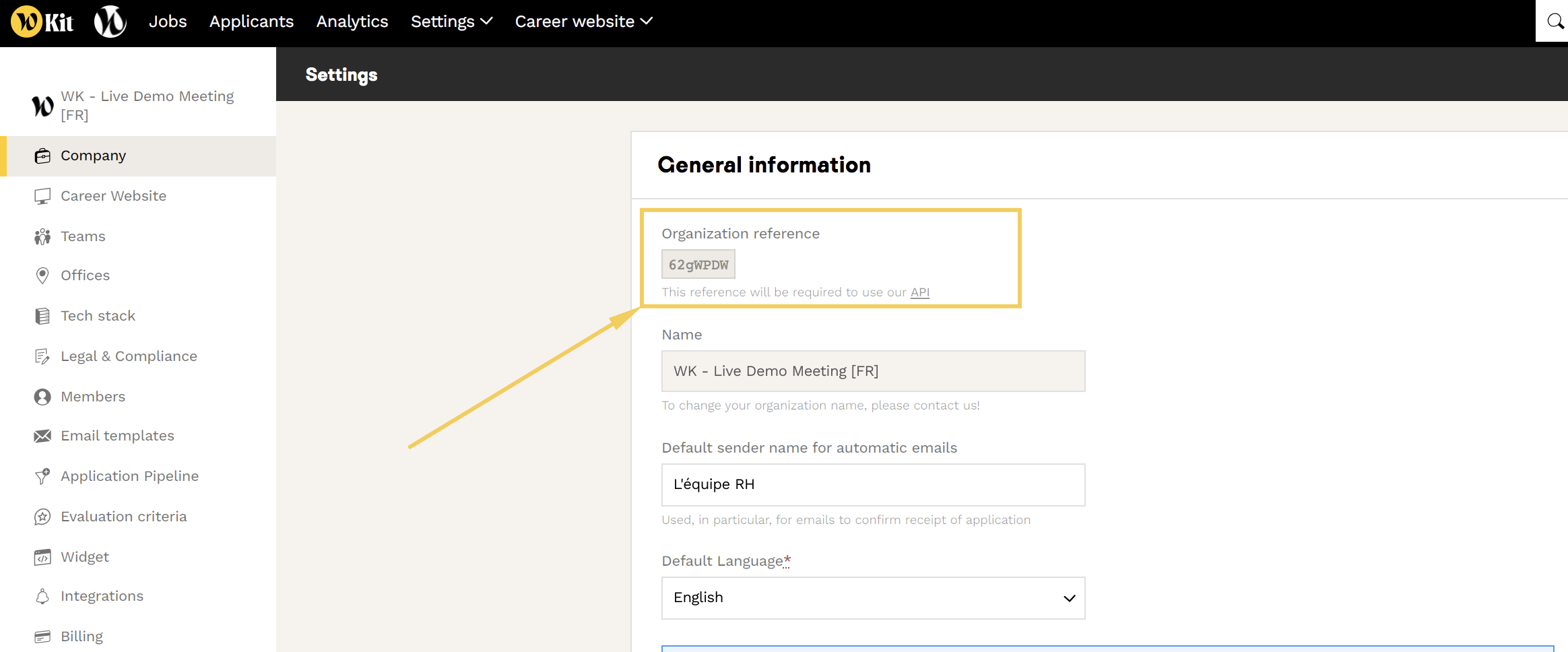 Once everything is ready on your side, please contact your account manager so that he can activate the link between your partner & Welcome to the Jungle !