Send jobs from We Recruit to Welcome to the Jungle 🔗
If you use We Recruit you can send your jobs directly to your Welcome to the Jungle brand profile.
Follow the instructions below to get started.

🔒 Please note that this feature is not available for all plans on Welcome to the Jungle. If you want to talk to upgrade your subscription thanks to our sales team, please write to us on the support widget!
1/ Activate the integration
You first need to setup up the integration inside We Recruit.
Contact their support team using the live-chat (more information from their help center)

Share with them your Welcome to the Jungle Organisation Reference
(How to find my Organisation reference ?)
Once completed with We Recruit, you also need to confirm the integration with our teams :
Get in touch with your account manager or support teams.
You will receive confirmation that the integration has been successfully completed and you can move to the second part.
Note that integrations from Welcome to the Jungle Marketplace are only available for organisations that subscribed to our PRO offers (Contact us for more details).
2/ Send offers to Welcome to the Jungle from We Recruit
If you did not activate the integration go back to 1/ Activate, if you did here is how to use it.
Once a job is created in We Recruit follow these steps :
Go to Paying Job boards > Select Welcome to the Jungle > Publish and follow instructions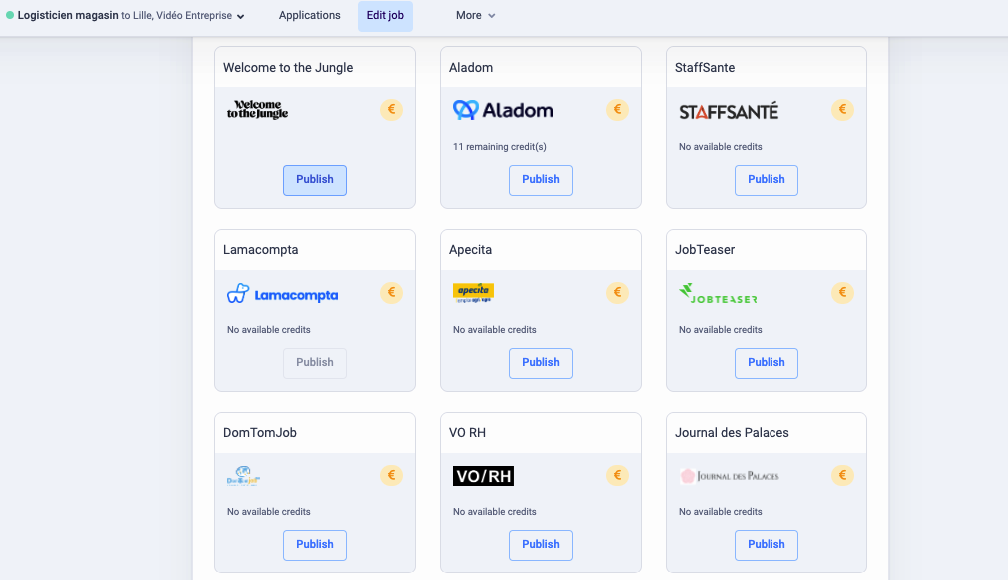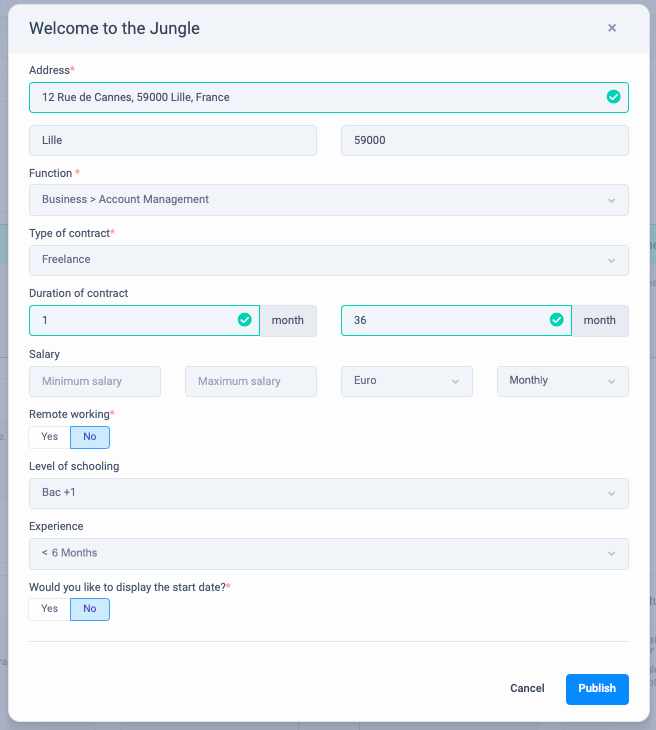 Going to your brand profile on Welcome to the Jungle you should see the job you just sent.
In case you see any problem in the design of the offer, make sure to reach out to We Recruit support team.
This article was made in February 2021, We Recruit interface and instruction could be out of date due to changes on their side.
We try our best to keep this documentation relevant.
3/ Updating your offers
If you edit your offers, you might experience a delay between We Recruit and Welcome to the Jungle