Welcome to the Jungle Solutions ATS dashboard and offers display 🐢
💡 This article will introduce you to Welcome to the Jungle Solutions ATS's home screen and explain how to navigate between all your offers!
1 - Overview of the home screen
To see the home screen, displaying all the offers, you just have to connect to Welcome to the Jungle Solutions ATS.

A - The side section of the window
This pop-up section on the left contains all the filters that you can use in one click.
You can use this section to add an offer by clicking on the yellow button "Add a new job". 
You can close this tab with the arrow button in order to display offers in full screen for better visibility.
B - Offer display parameters
The upper part allows you to launch and customize your search with the filters of your choice, and choose the status of the offers to display.
C - The offers
Once the filters have been chosen, the offers are displayed, either as a map or a list. 

💡 They are by default filtered by status "Published" / "Draft" / "Archived".
They show the department they are associated with, as well as the type of contract, their location, and the numbers of new candidates and candidates in process, etc.
2 - Key features
A - Create an offer
To create an offer, click on the yellow button at the top left: "Create a new job".
B - Change the display of the offers (list vs. map view)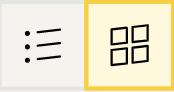 This button at the top right of the screen allows you to switch to either view.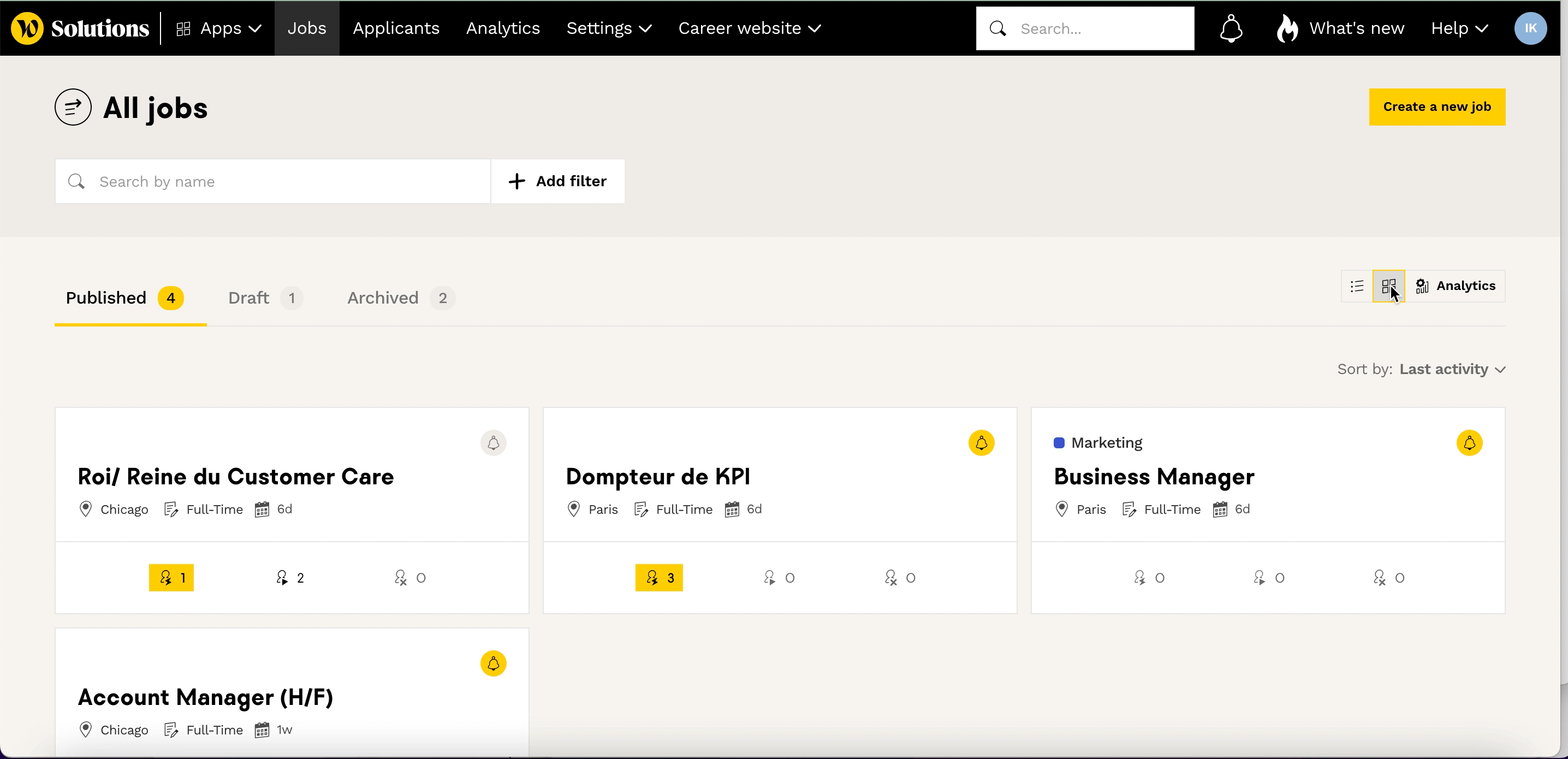 - The table view allows you to navigate more efficiently if you have a lot of offers, while the map view is more comfortable if you don't have many offers to manage.
C - Use filters
Multiple filters are available to help you manage your offers. The left side panel allows you to display the offers to which you are assigned, or to display only those of a particular team or city.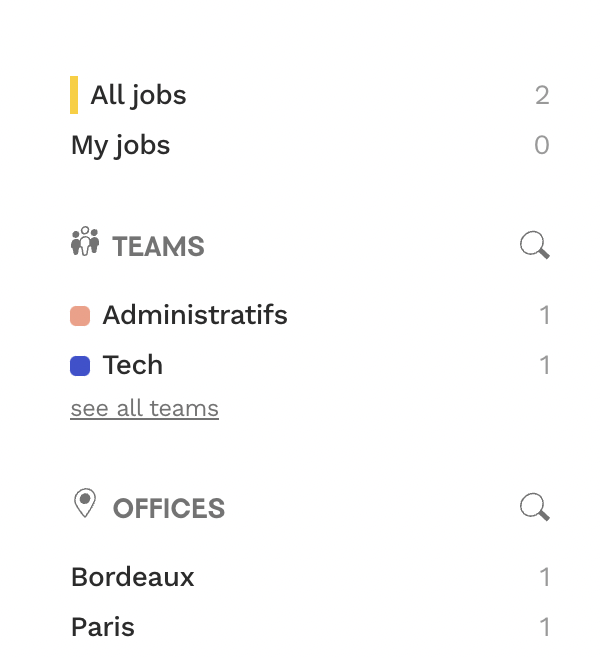 💡 Once the filter is selected, you can close the banner
D - Sort offers
Finally, this home screen allows you to display your offers in the order you prefer (by number of new applications, last update date, alphabetical order...).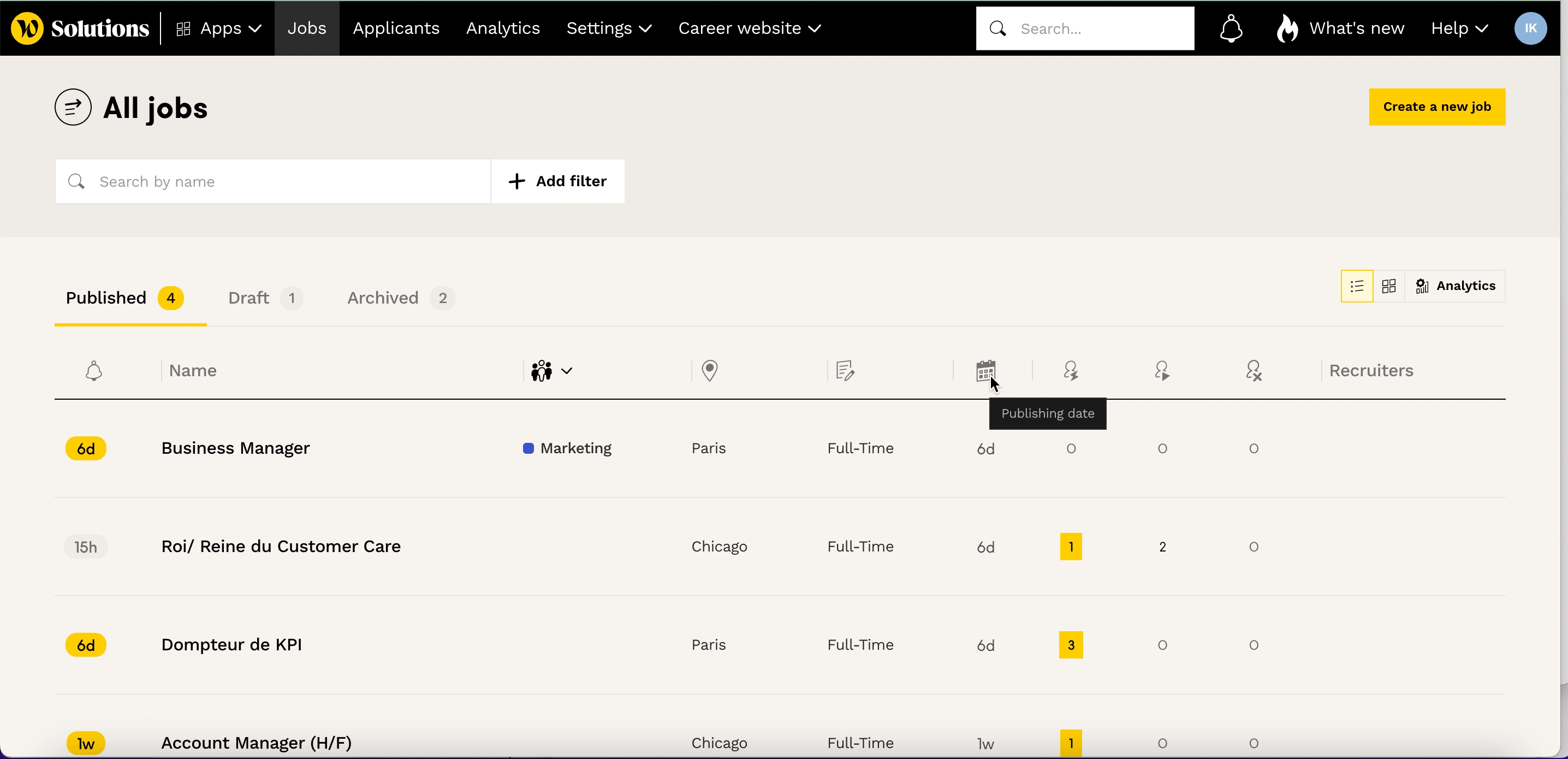 E - Pin one or more offers
The possibility of pinning your most important offers at the top of the list. This will allow you to immediately go to the offer of your choice every time you log-in.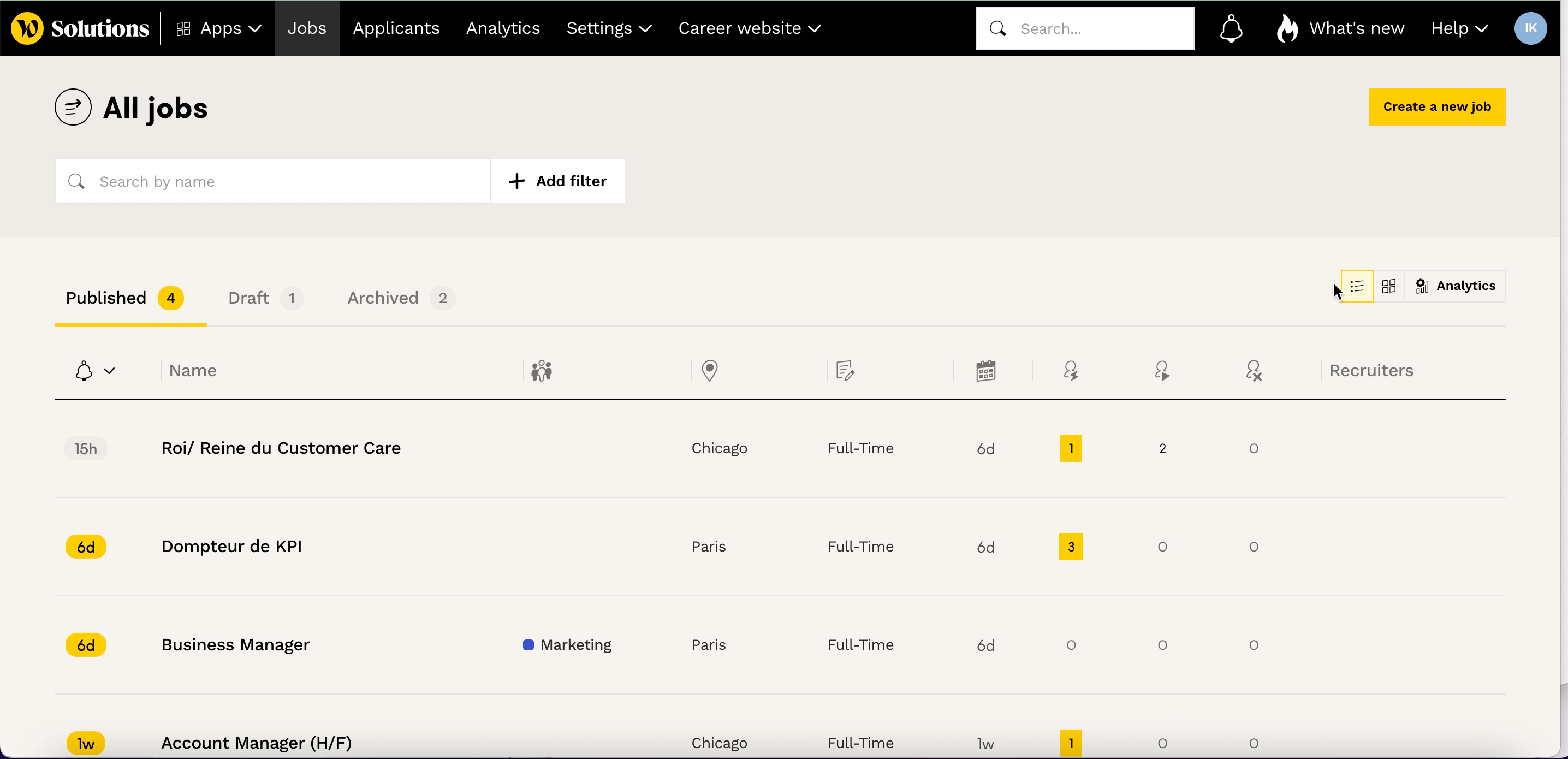 🆘 If you still have questions or doubts, you can contact us via the chat widget on the button right, or via our contact form at this link