How to anonymize an application to respect GDPR rules? ⚖️
💡 Since the implementation of the RGPD regulation, each candidate file has a button allowing the deletion of all personal data of an application in order to respond to possible requests of data deletion from candidates. This article explains the steps you must follow in such occasions.

The button is accessible in the Personal Data Management section, which is located below the cover letter on the Application tab of each candidate's record: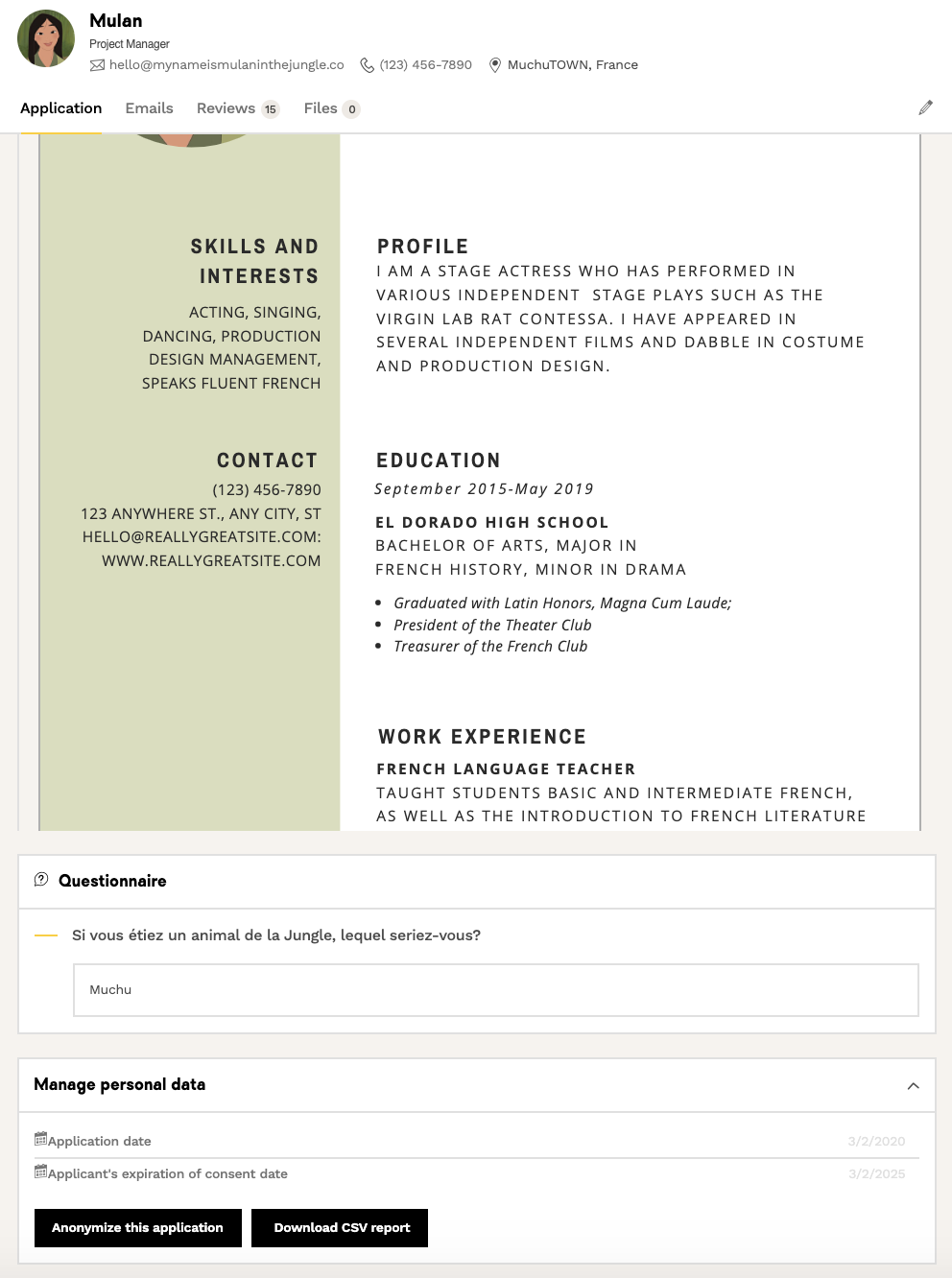 A simple click on the arrow at the bottom right will display:
The application date
The expiration of consent date
⚠️ The end of the consent period has been set to 31/12/2018 for all applications dating from before 31/12/2016
A button allowing you to anonymize the application
A button allowing you to download in CSV the data of the application

Clicking on the "Anonymize this application" button will archive the applicant and delete any personal data attached to the application (First name, Last name, Email, Phone number, CV...), without deleting the application itself.
⚠️ Please note that this action is irreversible.
There is also a cache time when you anonymize an application: for about ten minutes, this application will remain visible in the taskbar.

👆 If the candidate asked you to delete his data in the email loop you had on Welcome to the Jungle Solutions ATS, please note that you will not be able to answer him anymore from this space since the application will have no data left. Remember to confirm the anonymization before the action!

💡 An example of an anonymized application: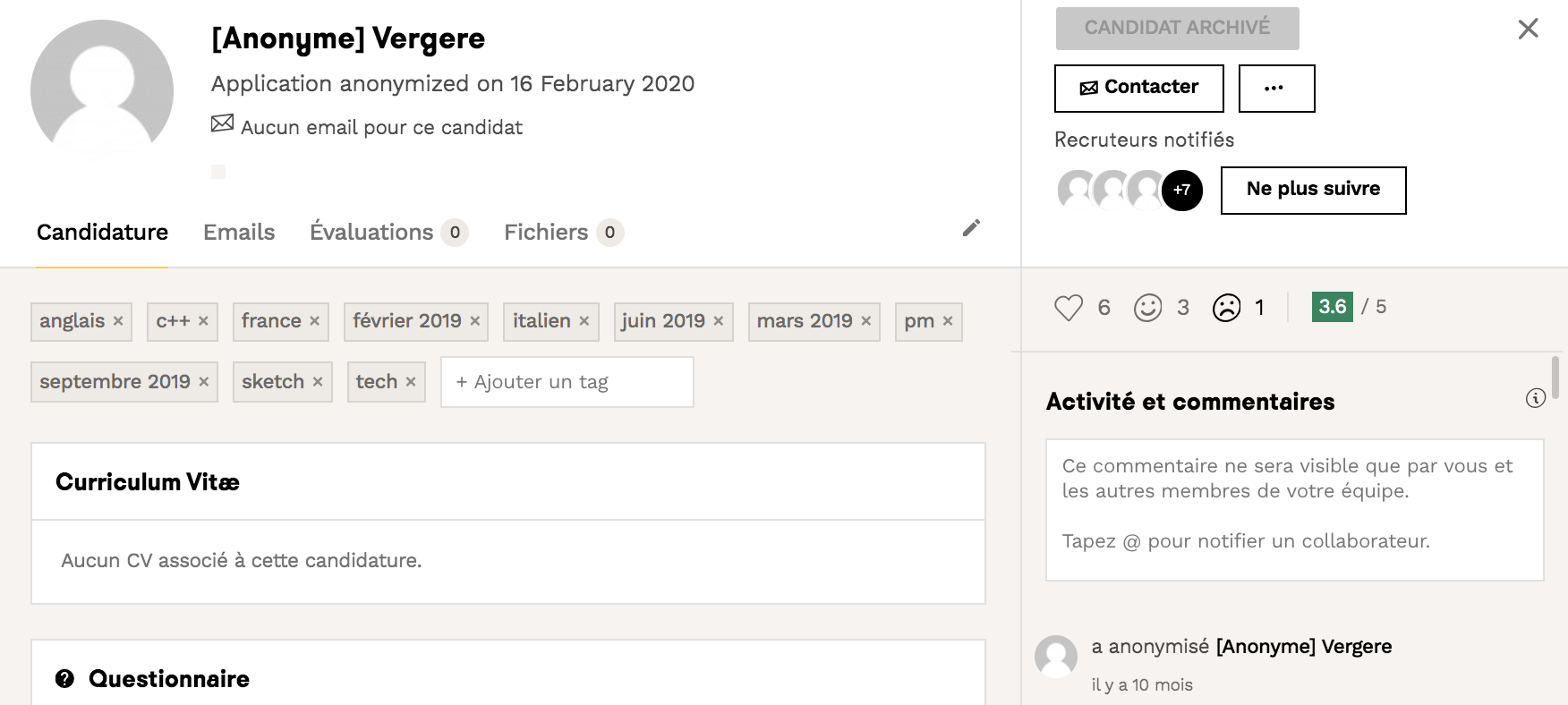 ⚠️ Important: at the expiration of the consent date for storing a candidate's data, the application is automatically archived. The default duration is 2 years.
📩 You will be notified of all "anonymizations" in the summary email sent every morning by Welcome to the Jungle Solutions ATS.

🆘 If you have any further questions, you can contact us on the support widget at the bottom right, or on the contact form at this link.