Decide for how long your organization can store data ⏰
By default, the retention period for candidates' personal data is set at 2 years (in accordance with the 2002 CNIL ruling).
Welcome Kit allows you to extend this lenght up to 5 years, or restreint it to 1 year only.
To edit the lenght of data storing, connect on Welcome to the Jungle Solutions ATS, and go the Legal & Compliance section; click on the Edit button in the "Data retention settings" section, then click on the arrow next to the duration of candidate consent to display a drop-down menu.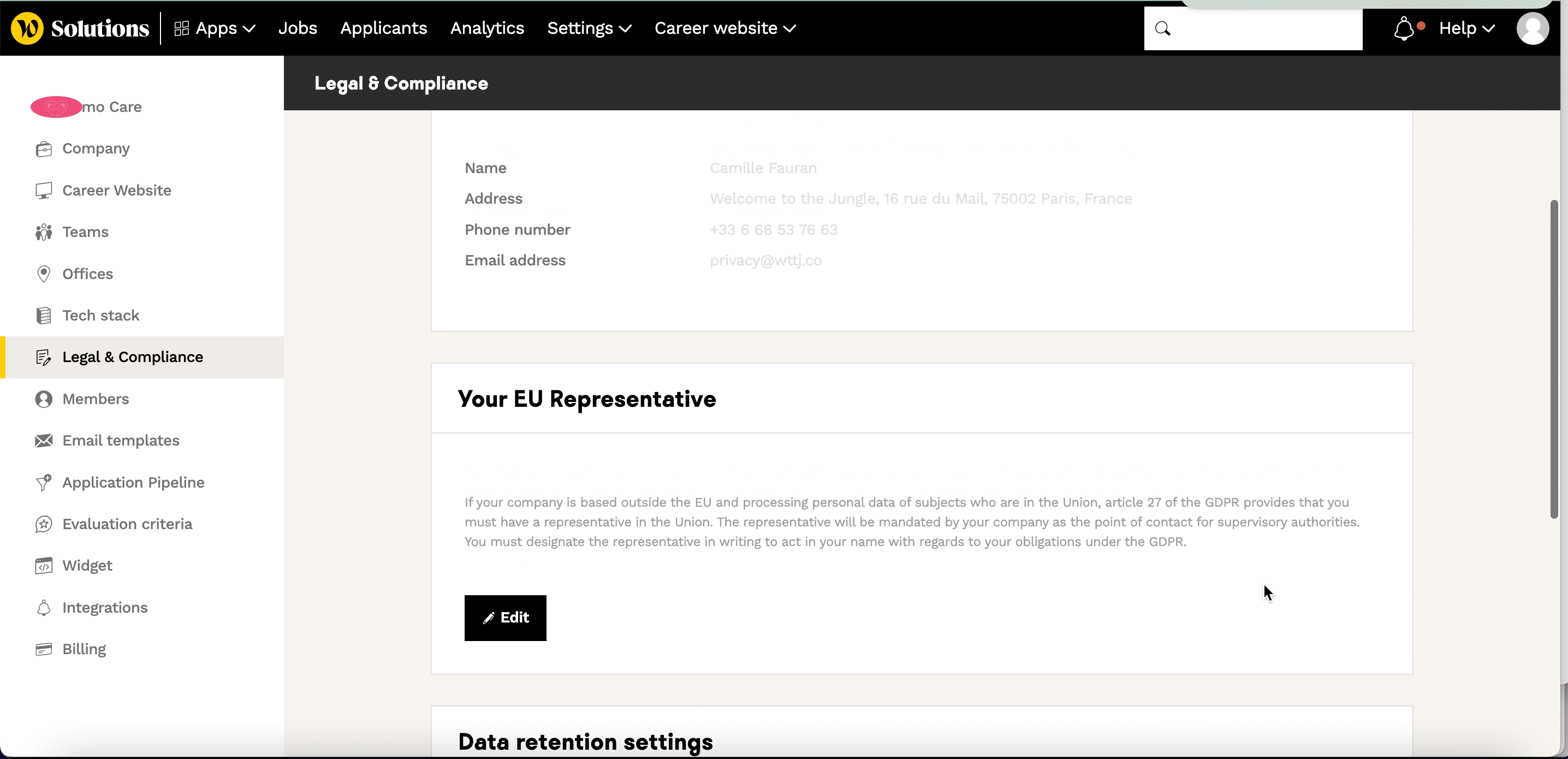 The logic is the same for candidates who have applied or those who have been added manually : their data will be anonymized after the time period defined at your organization level (from 1 to 5 years).
The only difference between the two cases is that candidates added by hand will not receive an email notifying them of the deletion of their personal data.
Finally, the end of the consent period has been set to 31/12/2018 for all applications dated before 31/12/2016.
⚠️ For your information, if this period exceeds 2 years, you must be able to justify it to the supervisory authority.