Obtaining the consent of an applicant when they apply via Welcome to the Jungle 👍
Applicants must give their explicit consent to their personal data being used and retained by ticking a box when they apply.
By default, the statement they accept is:
"I agree that YOUR COMPANY NAME may retain my personal data for two* years so I can be contacted about new opportunities."
*This number can be changed.
You can add to this statement with a link (URL) to your data privacy policy.
⚠️ We highly recommend that you fill in this field because the GDPR stipulates that applicants must have easy access to your privacy policy.
From the Legal & Compliance section of the Settings tab on your ATS dashboard: click the Edit button in the "Data Retention Settings" section, then add the link to your data privacy policy in the "URL" field.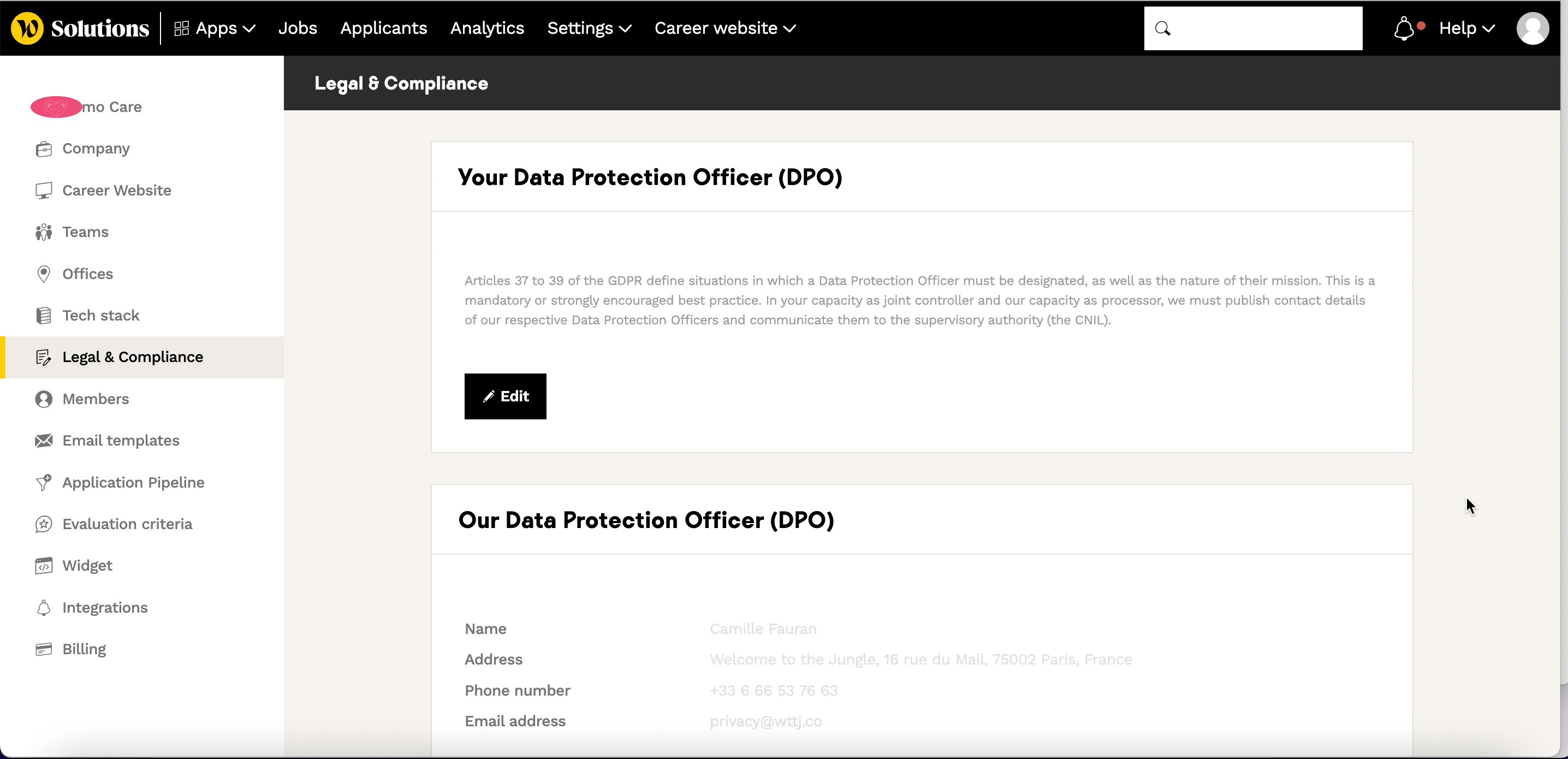 Finally, if you want to add more details, you can do this in the "Details for Your applicants" field.