Entering the contact details of your Data Protection Officer (DPO) and finding details for ours 📞
A Data Protection Officer (DPO) is responsible for their company complying with the GDPR. Please enter contact details for your DPO in the correct place in Welcome Kit.
To do this, click the Legal & Compliance section in the Settings tab on your Welcome Kit dashboard. This section includes everything relating to the GDPR that came into force on 25 May 2018.
Then click the Edit button in the "Your Data Protection Officer (DPO)" section: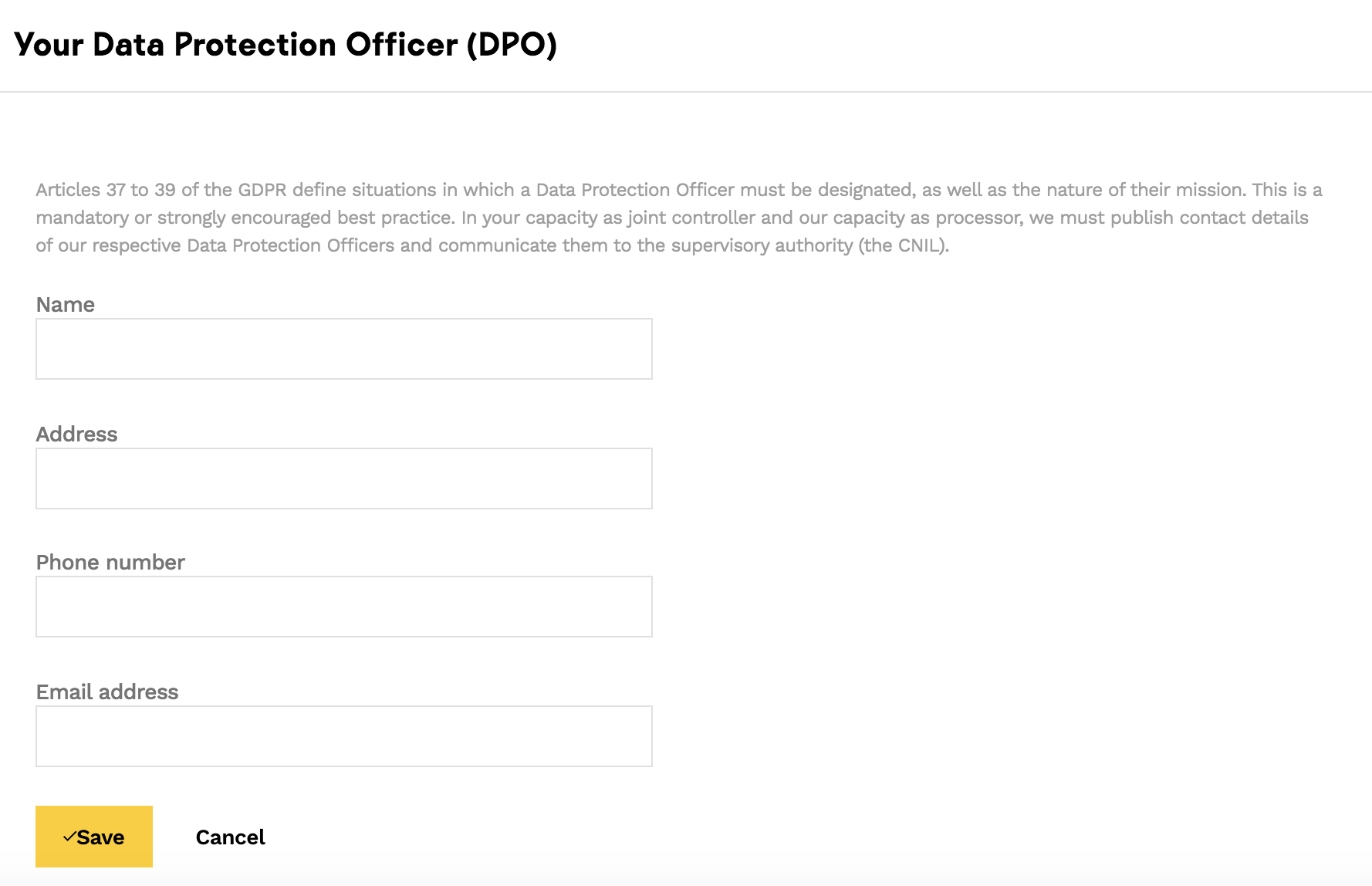 This will allow you to add contact details (Name, Address, Phone Number, Email) for your DPO and change them in future.
⚠️ Please note that if you appoint a DPO at your organisation, you may need to inform the French Data Protection Authority CNIL.
Finally, full contact details for our DPO are available in your Welcome Kit interface: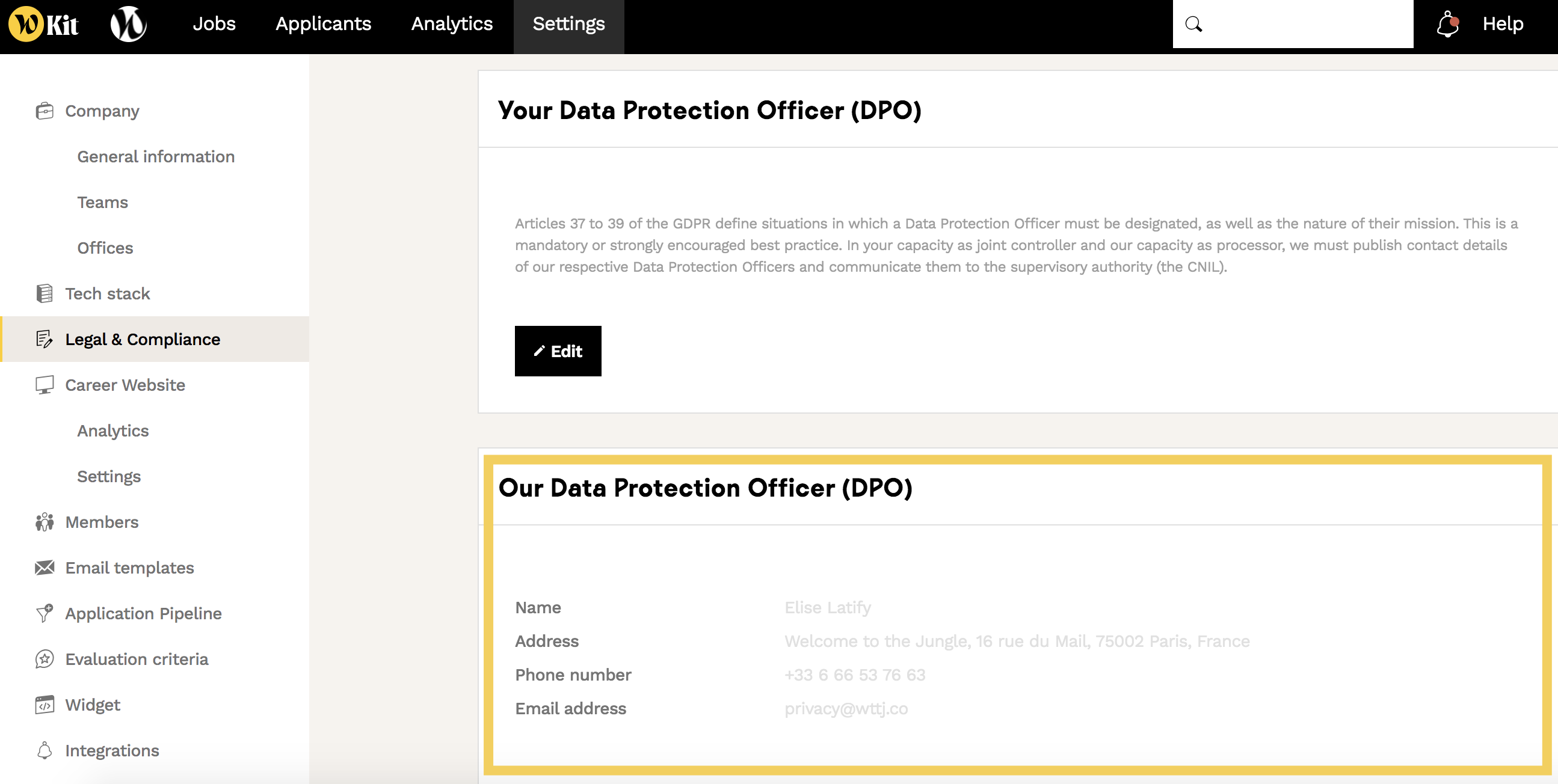 🆘 If you have any further questions, you can contact us on the support widget at the bottom right, or on the contact form
at this link
.