Create & update your career website 🚀
💡 If you just started your profile on Welcome to the Jungle and you want to learn how to complete it, this article is for you !
👉 Discover why you should create a career website with this article.
1 - Create a Starter career website
If your organisation has the STARTER offer on Welcome to the Jungle, and you have the Admin status in Welcome Kit, you can create a classic career site directly from your settings.
You will need a logo, a cover image and a description of your organisation.
Click on "Career Website"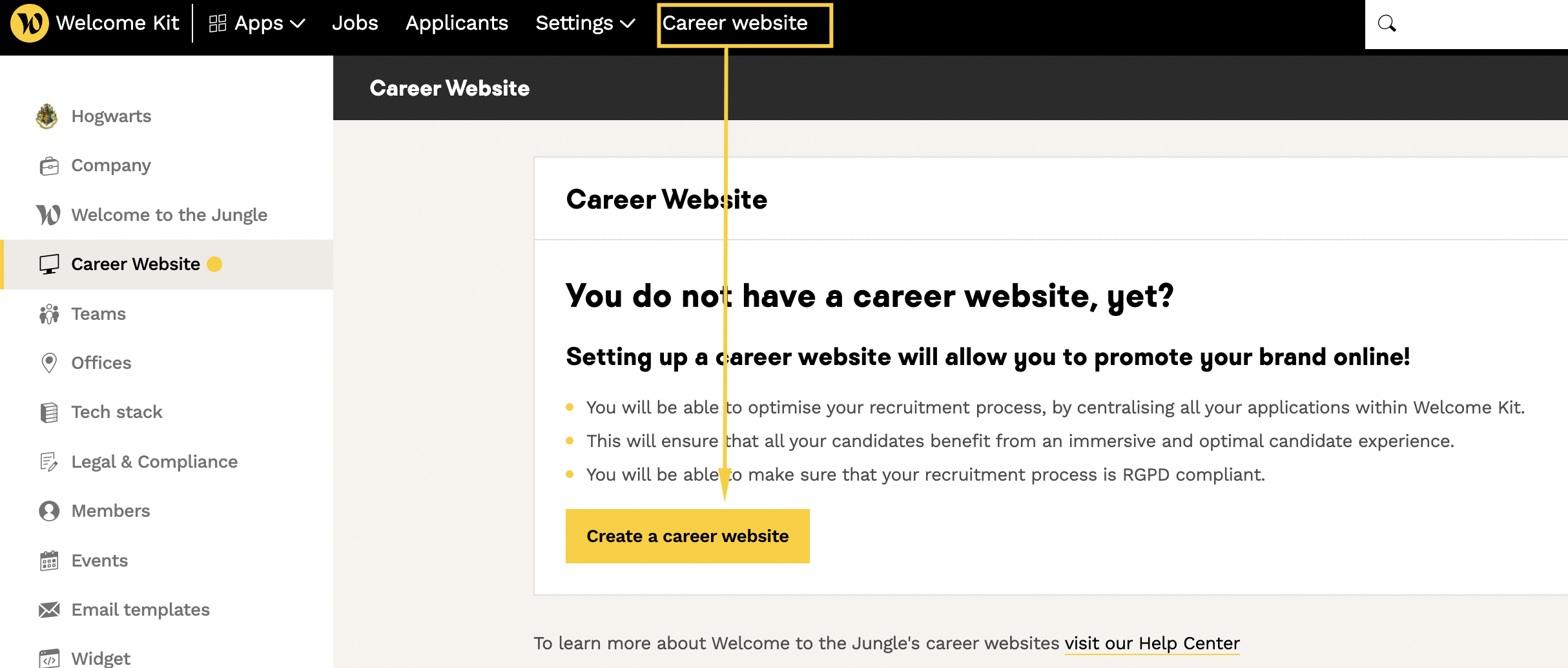 Example: Please find the career website of WWF France by Welcome to the Jungle, and connected to Welcome Kit. It redirects towards their corporate website. With such a career website, there is no need to receive applications on an email address :)
Many organizations/associations already created their career website, and believe us, they don't regret it!
2 - Create a Pro career website
( 🔒 Please note that this feature is not available for all the type of plans )
If your structure benefits from pro plan on Welcome to the Jungle, you can create a personalized career website.
This Pro career website aggregates all the content published on the showcase Welcome to the Jungle produced by our teams (during the photo-shooting realized in your offices), and many other informations, such as key figures, statistics...
Example: Our reference is the pro career website of Flatlooker: you just have to choose the colors, and we'll make the rest.
💡 If you want to setup a PRO career website, we invite you to first create a STARTER career website, and then contact your account manager.
3 - Edit your career website
If you have Admin status in Welcome Kit, you can change the design of your careers page (cover photo, logo, slogan, primary or secondary color). If your situation is different, please contact us using the chat tool at the bottom right or by email: hello@wttj.co!
To do this, simply click on "settings" in the top left, then the Careers Site section, and then the "edit appearance" button.
To view the changes made, please wait a few minutes and clear your cache (Shift + F5 for Windows and CMD + Shift + R for Mac).


Remember to respect the size limitations for the logos and the cover photo :
Logo: PNG or SVG / 540x340px / Max. 100 KB
Cover photo: JPG/ 1200x450px / Max. 1 MB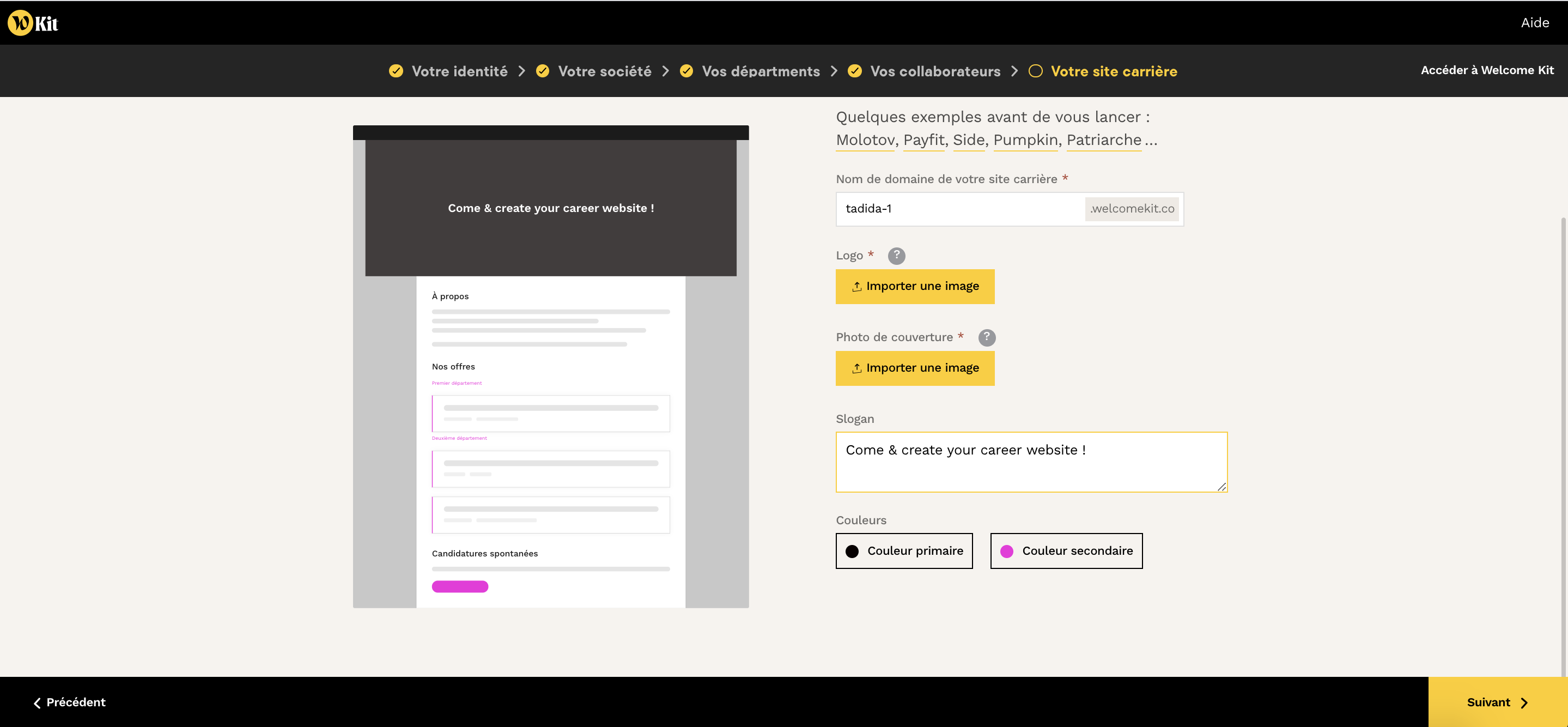 ⚠️ Please note that changes to the career site will have no impact on your Welcome to the Jungle showcase.
🆘 If you have a PRO career site, you cannot do take this action on your own: you can either contact your account manager, or contact us on the support widget at the bottom right !