How to find your invoice history? 💰
💡 If you want to download your invoice history, you must have admin status in your organization's Administration space!
Log in to your Admin Space > go to Settings > Billing:

At the bottom of this page, click on the "Access invoices" button: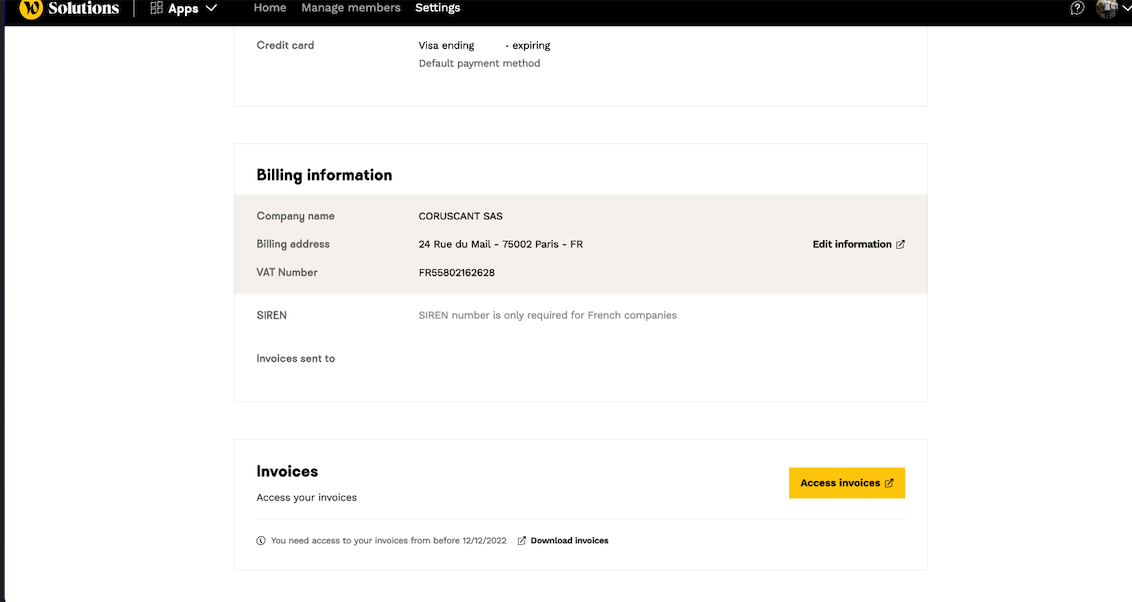 You will be redirected to a new page allowing you to download your latest invoices: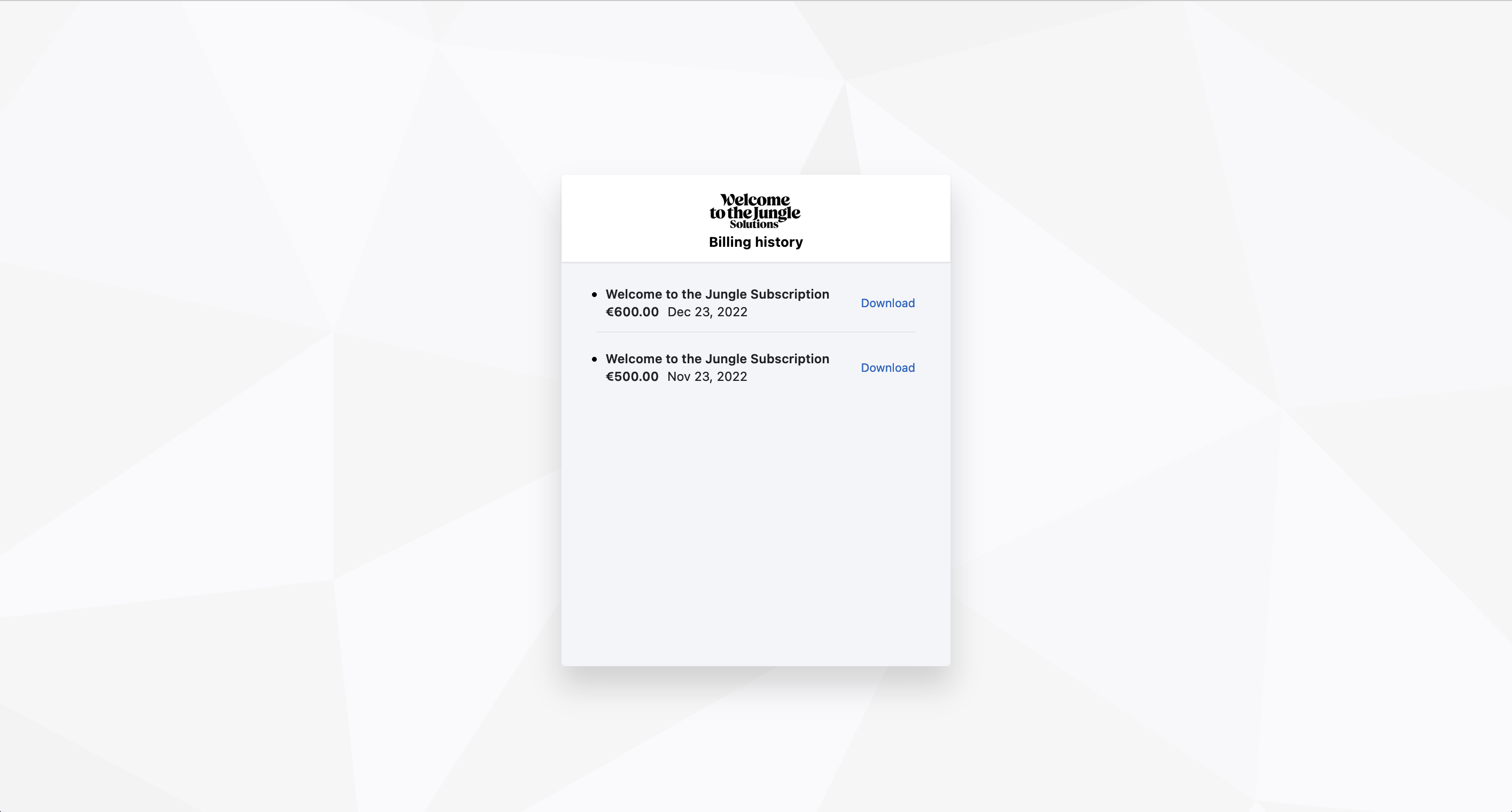 ⚠️ To find your invoices prior to December 12, 2022, click on "Download invoices" to retrieve the file containing these documents.
🆘 If you still have questions or doubts, you can contact us via the "Assistance" button below, or via our contact form at this link