How to find your invoice history? 💰
If you want to download your invoice history, you must have the admin status.
To find all your past invoices, connect to Welcome Kit, then > Go to the Settings > Billing > and select the invoices tab (see the screenshot below)
Please note that the general tab only displays the last three invoices.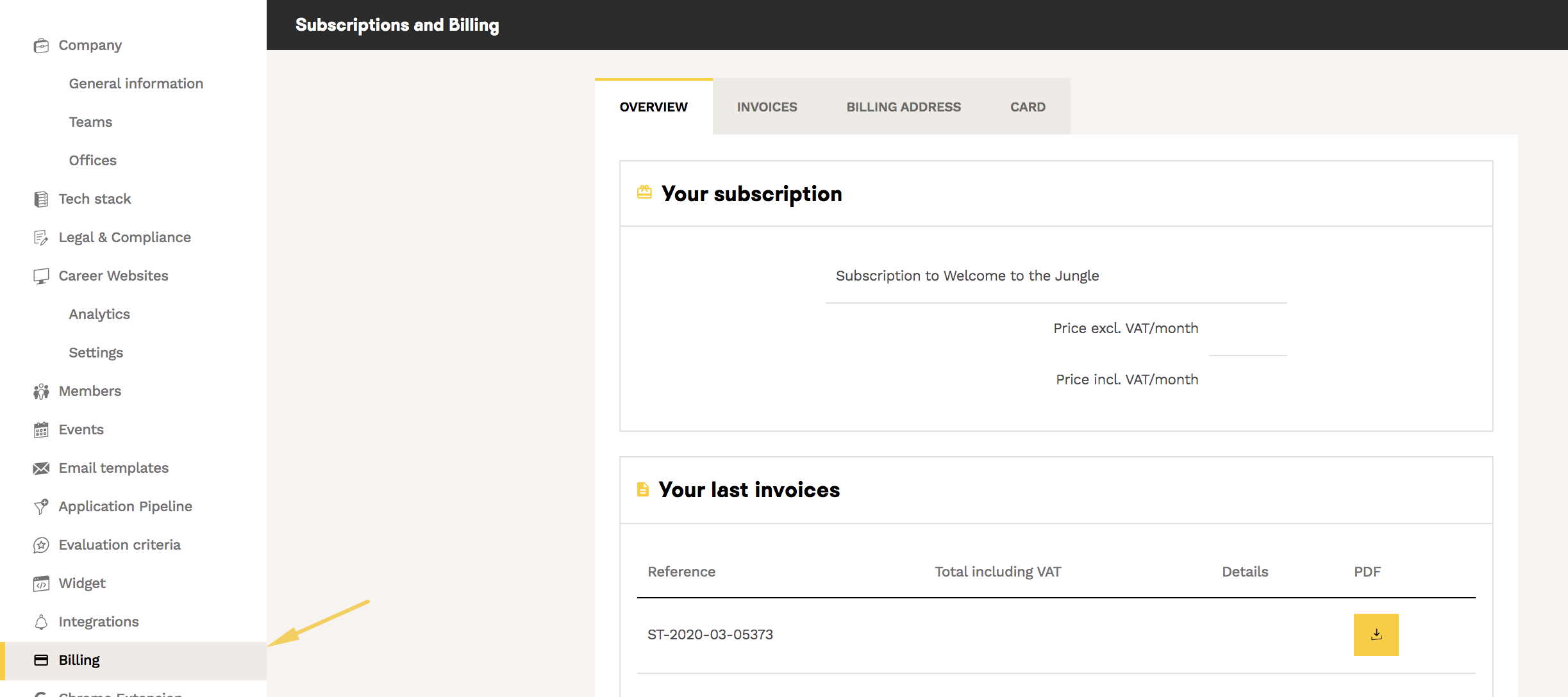 To view all invoices, click the second tab: Invoices. You can download them in PDF format.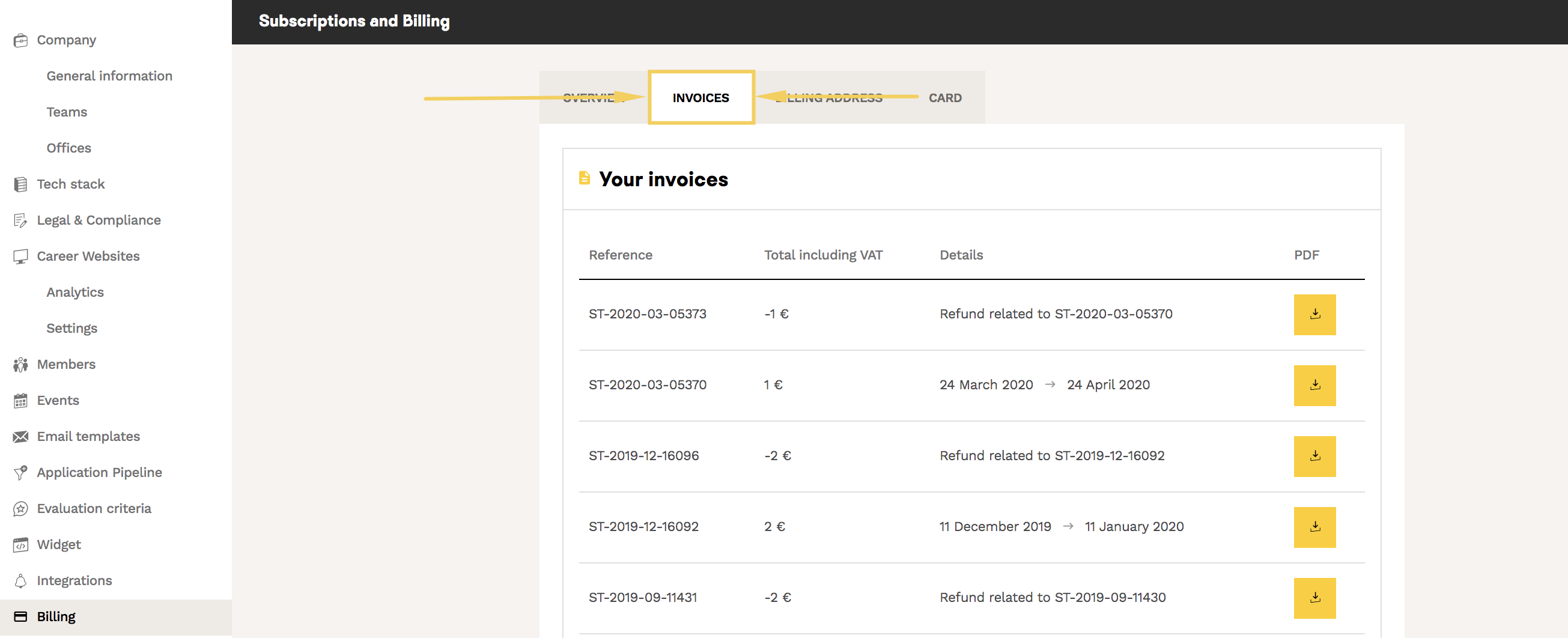 ⚠️ Please note that it is not possible to receive invoices by email.