How to find your invoice history? 💰
💡 If you want to download your invoice history, you must have admin status in your organization's Administration space!
To find all your past invoices, connect to Welcome to the Jungle Solutions ATS, then > Go to the Settings > Billing > and select the invoices tab (see the screenshot below)
Please note that the general tab only displays the last three invoices.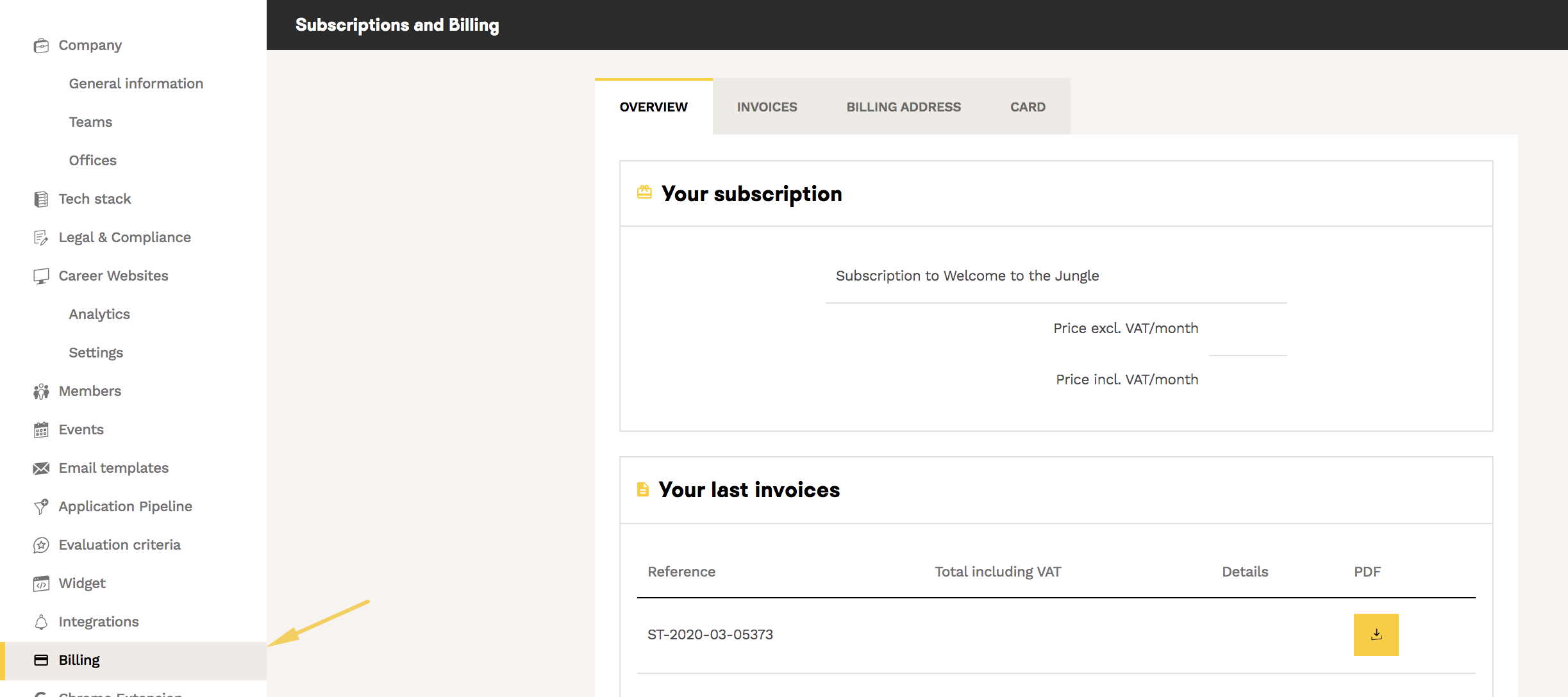 To view all invoices, click the second tab: Invoices. You can download them in PDF format.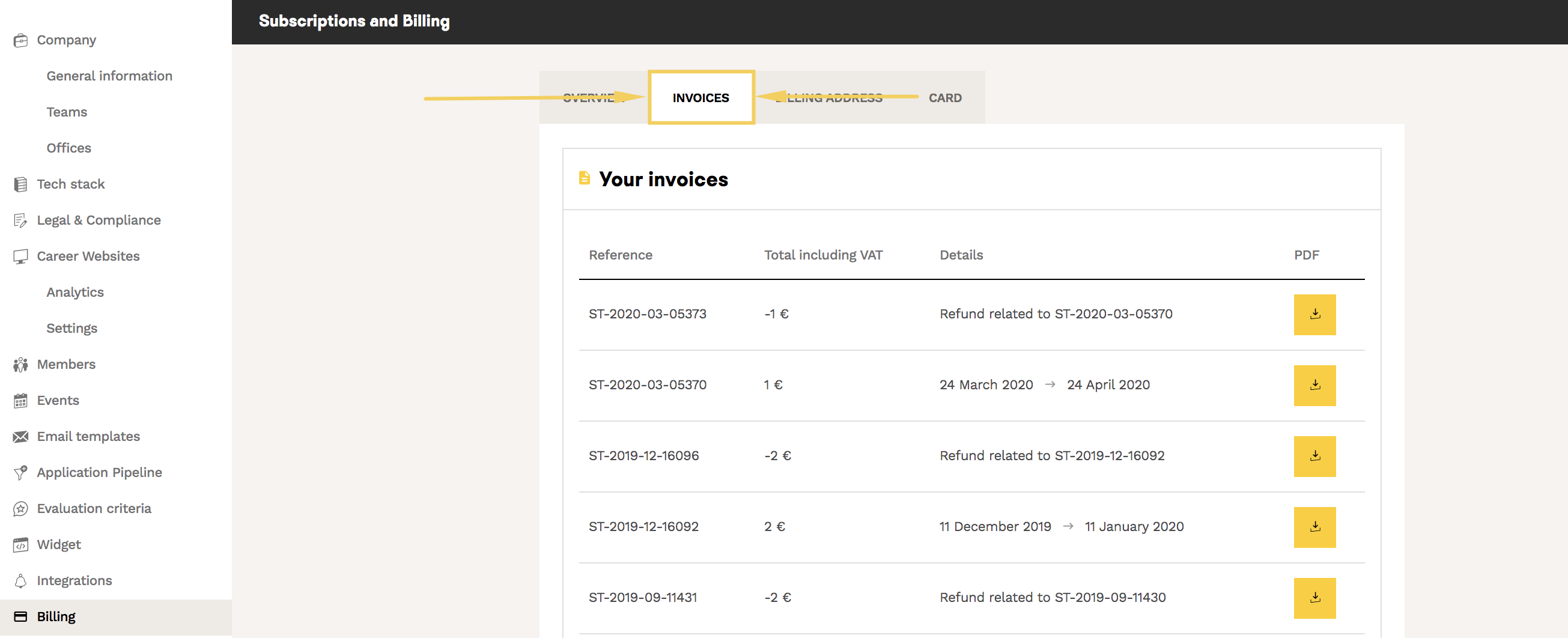 🆘 If you still have questions or doubts, you can contact us via the chat widget on the button right, or via our contact form at this link