Publish your offers on your social media 🎤
Once your job offer is published, you will be able to copy its URL either on Welcome to the Jungle carreer site or on Welcome to the Jungle. You can share those URL on social networks to increase their visibility and attract more candidates.
On most social network, adding the job link will automatically find the cover photo of Welcome to the Jungle profile or Welcome the Jungle career site. Find some personalized examples below according to the social network concerned.
⚠️ Don't forget that your employees are your best ambassadors. Ask everyone to share your posts if you need to increase the visibility of certain jobs.
On Linkedin
On the right, a post shared by a Recruiter with her network. On the left a post published directly by the Company's account to attract other population.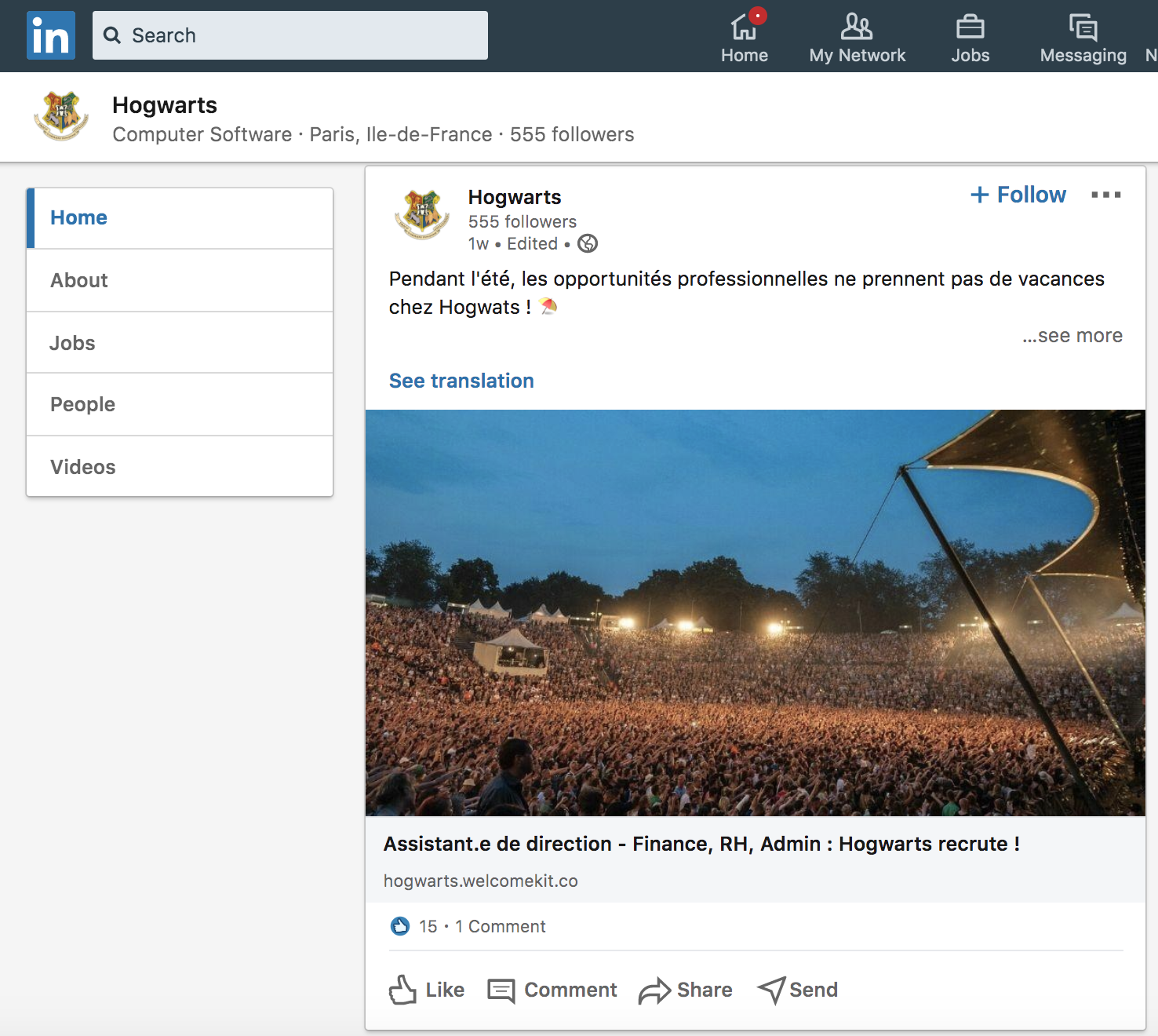 ⚠️ If your cover photo doesn't update on your LinkedIn post, go to LinkedIn Post Inspector, insert the link to your publication and click on "Inspect".
This link allows you to clear the LinkedIn cache.
Then, go back to LinkedIn and create your publication again, the picture on the post will update!
Here again, you can see two types of posts.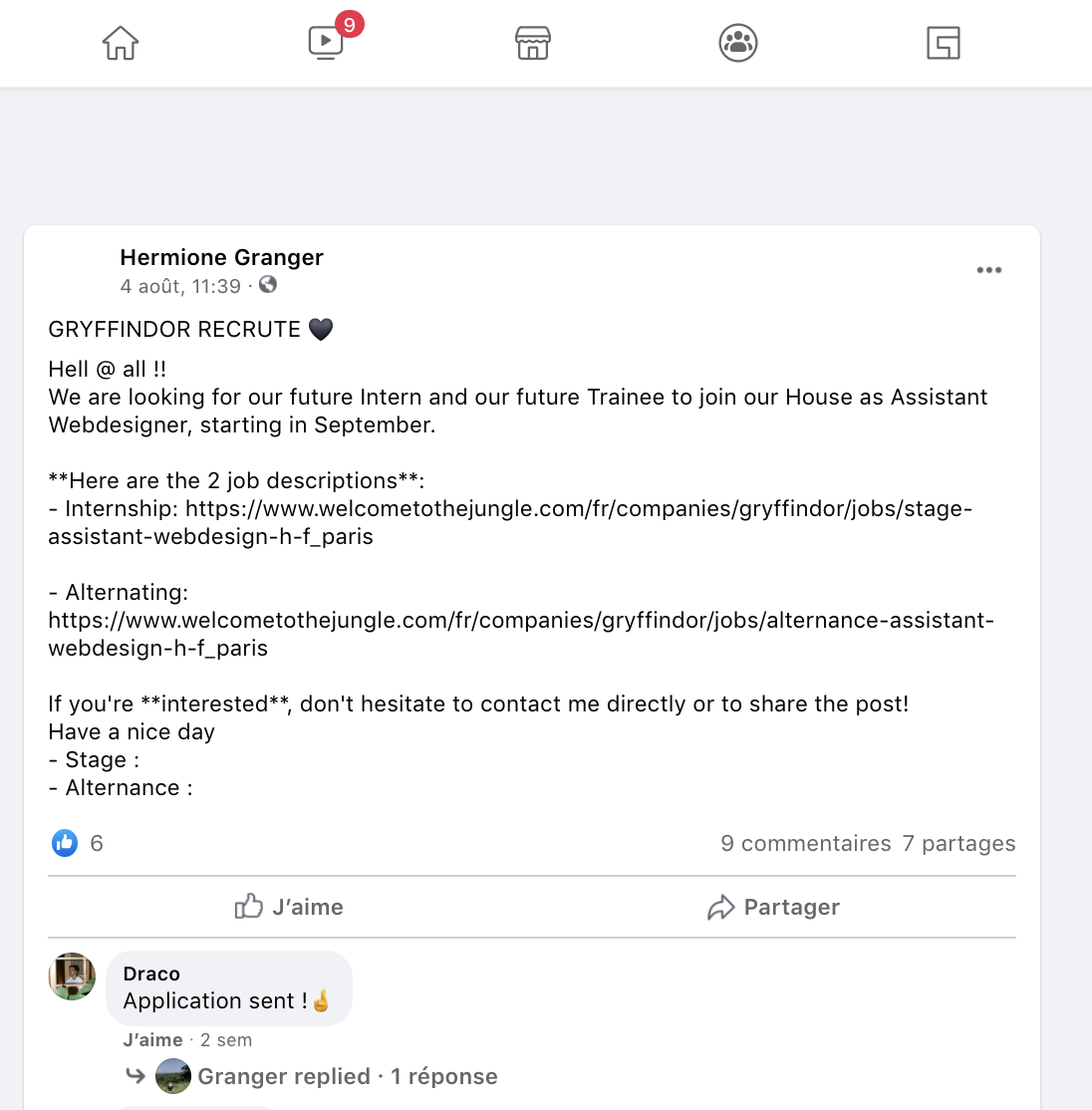 🆘 If you still have questions or doubts, you can contact us via the chat widget on the button right, or via our contact form at this link