Setup your Personal Settings on Welcome Kit ⚙️
First & Last name
The first and last name entered in this section are the information that will appear on the emails you will send from Welcome Kit.
You'd rather remain anonymous so you won't be contacted on Linkedin? Replace your first and last names by a generic name: like The HR team of bestentreprise.com, or without spelling your last name.
Personalized


Anonymous

Password & emails
If you wish to change your password: Go in the top left menu, and click on the "My password" button. You will have to fill in the old password, and configure the new.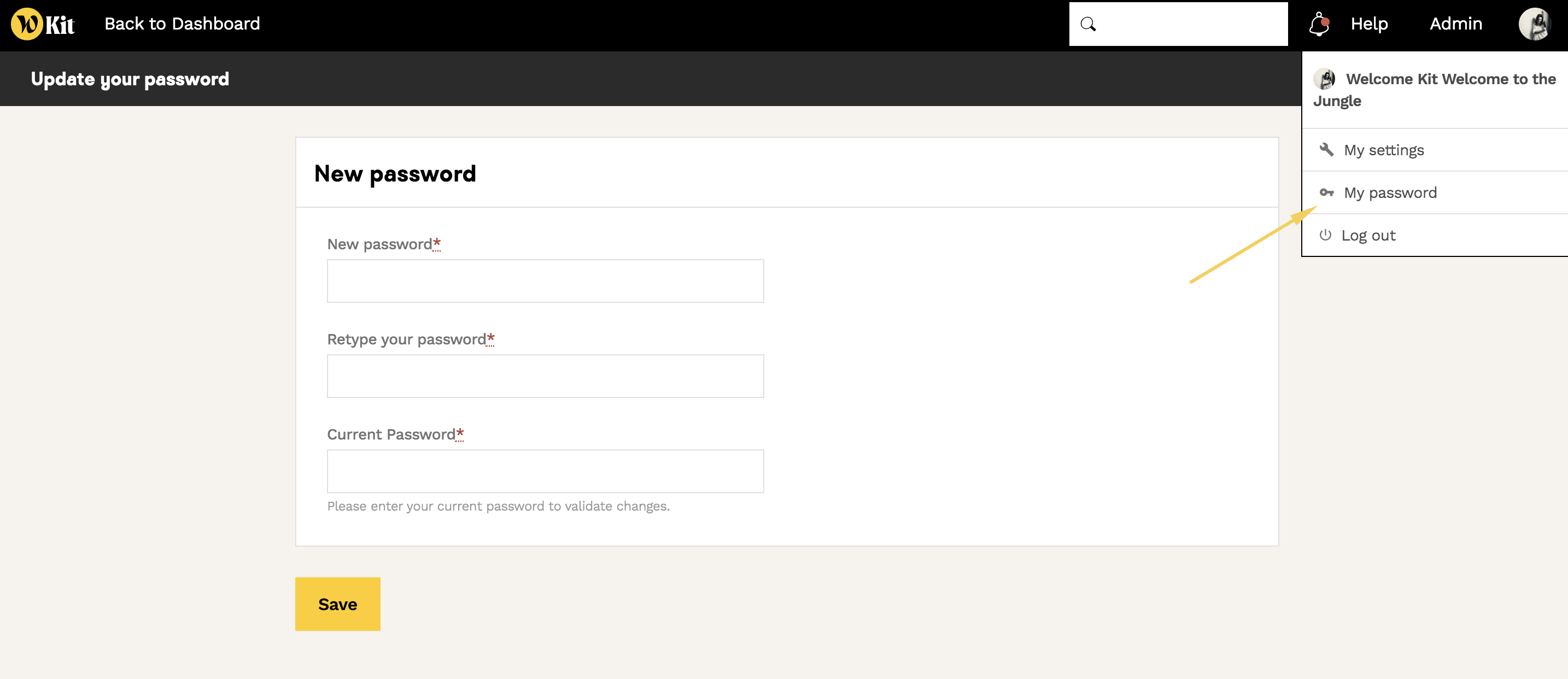 The email address entered in your settings is the address where you will receive candidate emails and Welcome Kit notifications.
⚠️ Note that candidates never have access to your email address - they will receive emails from an encrypted address that looks like xxx-3656163b48a52@candidates.welcomekit.co.
Photo
🚀 To change your avatar on the dashboard, click on the small picture in the top right corner of the screen > Click on my settings > Click on the yellow button "Choose a file"


2 - How to organize your dashboard
Language
To switch the language of the dashboard, go on your avatar, top right > My Settings > Default Language.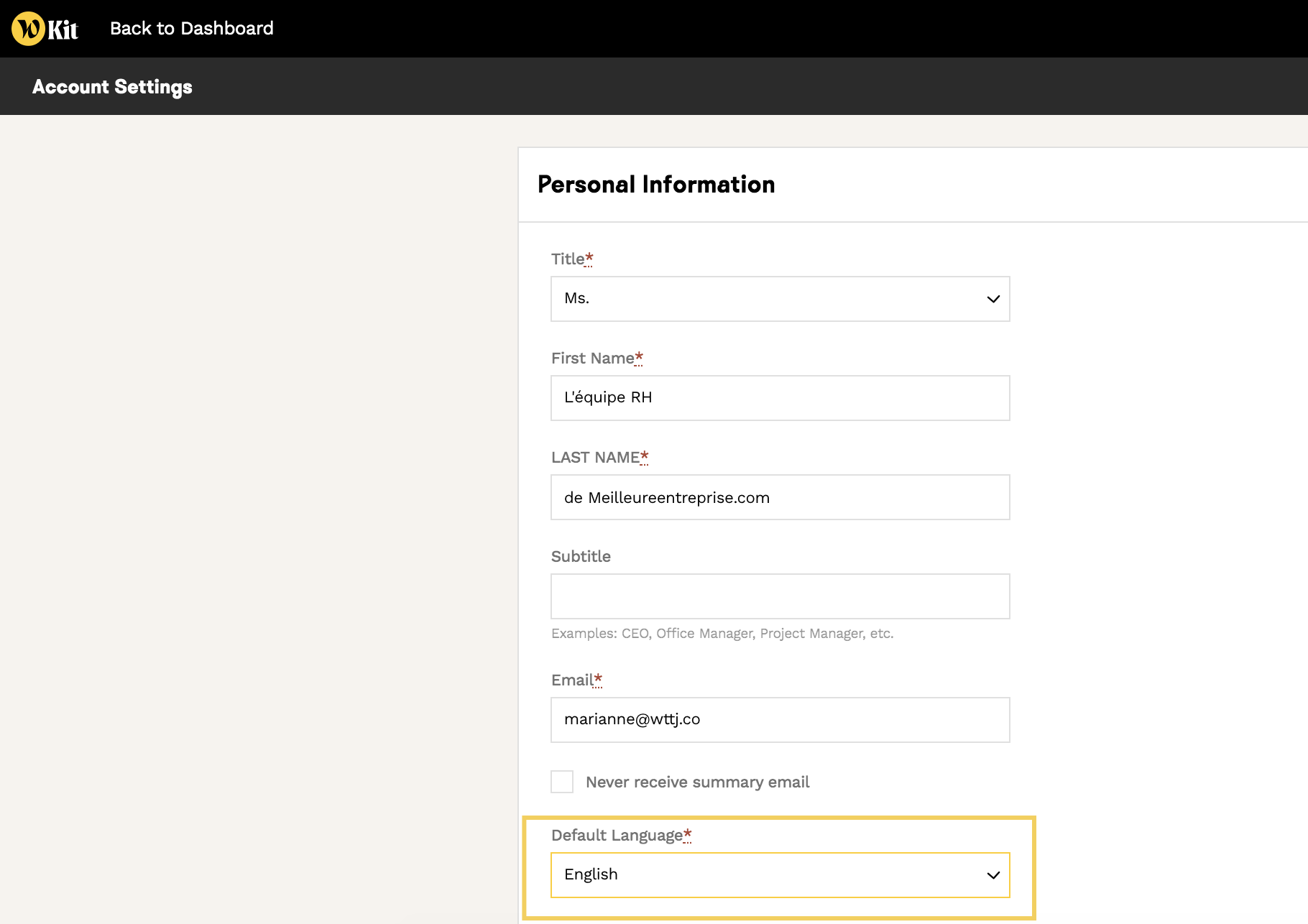 Daily Summary
Every morning an email is sent by the address contact@welcomekit.co which summarizes the activity that has taken place on the offers that you follow as a recruiter on Welcome Kit (new application, email, rejection).
You can unsubscribe from the daily Welcome Kit email (entitled "morning activity summary") by clicking on the box: "Never receive a summary email".

⚠️ You can't connect on Welcome Kit ? Click on this link to find the answer !
🆘
If you have any further questions, you can contact us on the support widget at the bottom right!