Where and how to share your offers and boost your employer brand ⏱️
💡 This article will guide you in your broadcasting strategy !
1- Polish your offer to attract the right candidates
Generally perceived as a daunting task, job postings as well as the presentation of your company are key to your employer branding and to attract the candidates that fit best for you.


About the importance of taking care of your offers:
- An offer that is meticulous in every detail (sector, location, type of contract...), with the perfect job titles, will allow you to attract the right candidates.
- A structured & sufficiently developed offer will allow the selected candidates to prepare their interviews with relevance and to understand perfectly the stakes of the position.
- A job offer with a well-defined / structured job description and precise missions is an element that will help reduce turnover in your teams. Indeed, the hired candidate will be enthusiastic and motivated if they have been able to correctly project themselves in the job.
- Finally, job offers broadcast to the right channel / social media will help you quickly find the right talent.
2- Where your offers should be published
It is important to identify the different channels on which your job offers should be published so that you can establish a rigorous publication process and manage your KPIs in the best possible way.
ex: knowing the rate of applications for which offers, on which period...
You should not limit yourself in sharing offers in various places, imagine it like "targeting" based on what you are looking for : be it on LinkedIn, Google Jobs, Talent.io, Github, Indeed...
💡 Your profile on Welcome to the Jungle is a great information platform useful for candidates that you should share without moderation. The more it is shared from your website, your social networks and relayed by others, the better its ranking on search engine results will be.
As soon as you have established the methods for spreading and sharing offers, involve all your employees : ask them to share job offers, news... They will become very helpful in strengthening your employer branding.
💡Although applications do not always come directly from Welcome to the Jungle, we have carried out several studies showing that in 70% of cases, a candidate in the process will visit the company's profile to gather additional information and prepare for interviews.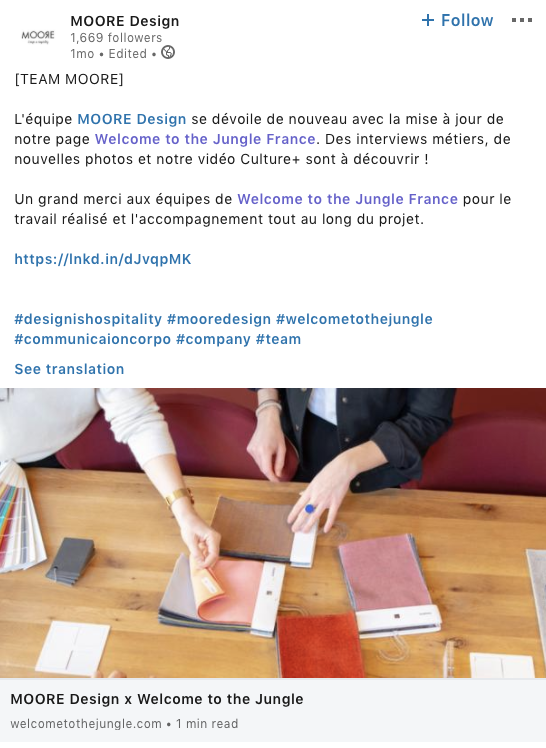 or
2 - Focus on sharing content from Welcome to the Jungle
In computer science, a widget is a name constructed from the English terms "window" and "gadget": It is a graphical user interface component that is inserted on a website. 🤓
At Welcome to the Jungle, we let organisations use two types of widgets that allow you to display some content of your profile ("Content" widget) and/or all their job offers published with Welcome Kit ("Job Offers" widget).
Content Widget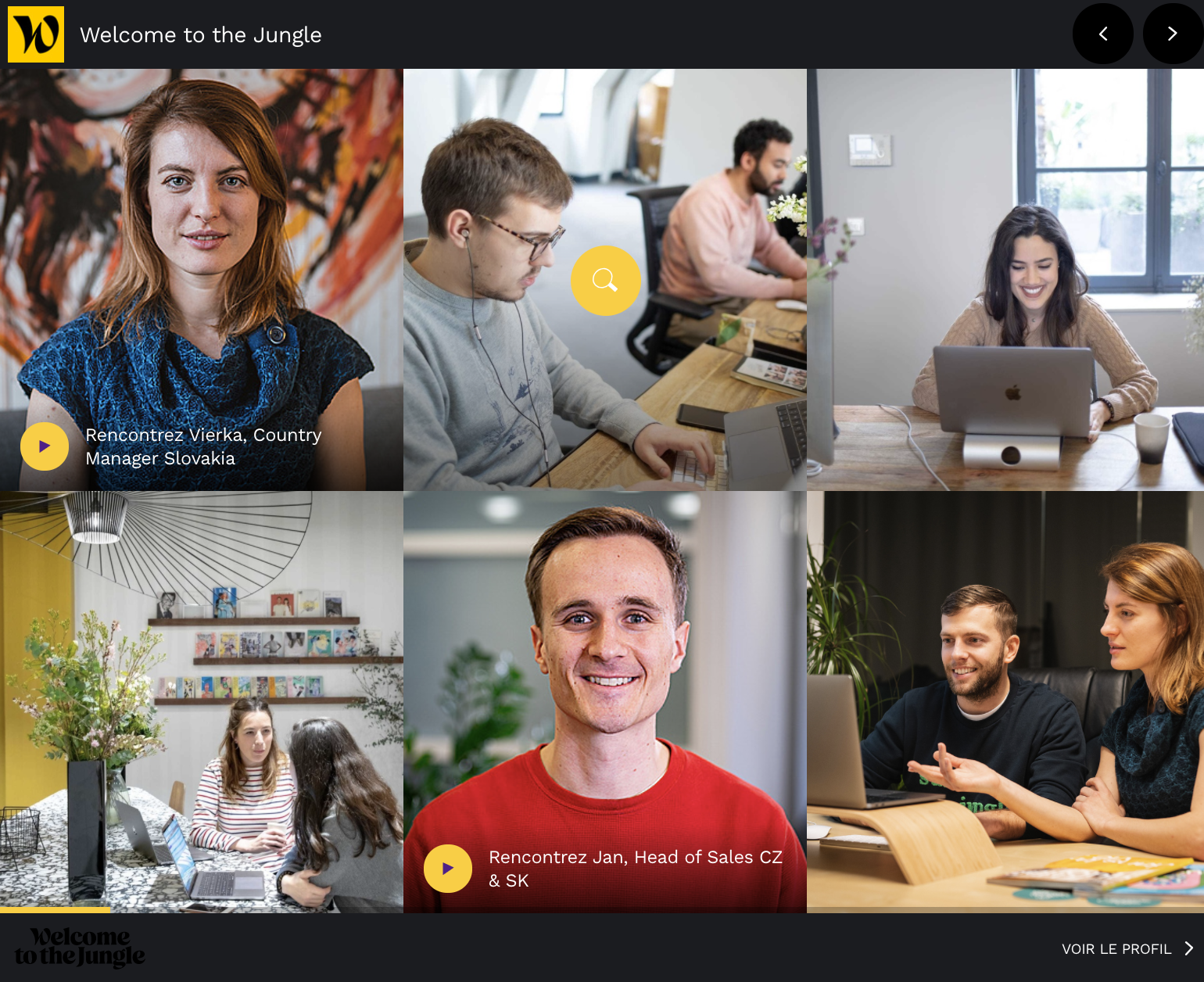 Widget Offers
If you wish to automatically display your Welcome to the Jungle Solutions ATS offers on a website use and setup the Offers Widget.
⚠️ You might need your IT Team help to add the widget code on the targeted website.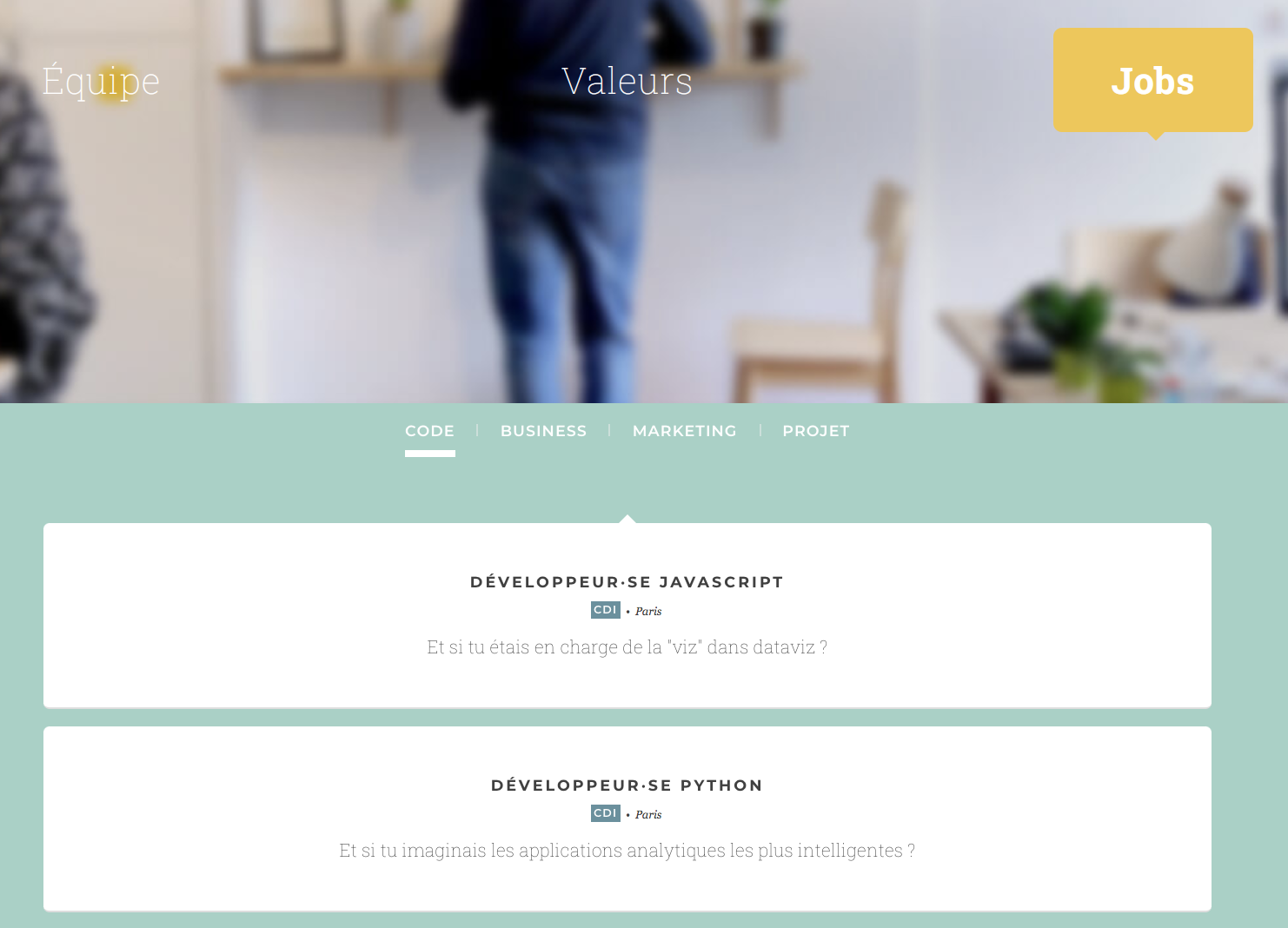 Getting candidates to your WTTJ Solutions ATS Career page
The "Offers" widget allows you to display the offers published on your Welcome to the Jungle Career website on your own company website. If you don't yet have Career website yet and would like to find out more, the rest of this article is for you!
Career Website
The latest tool available with Welcome to the Jungle to assist you in managing your recruitments is a career webpage. This career page, associated within your corporate site can collect applications from people who have already identified your brand.
Career pages powered by Welcome to the Jungle Solutions ATS can be used to share certain key information such as visual content created during WTTJ shooting, your values or your corporate culture.
- Most job platforms (for instance Linkedin) allow you to refer candidates from an advertisement to your own career site and thus harmonise the candidates' experience.
- Welcome to the Jungle Solutions ATS's Candidate Analytics will let you identify and measure the impact of your employer branding efforts for each job website.
- Welcome to the Jungle Solutions ATS career page combined with the rest of Welcome to the Jungle Solutions ATS features allows you to set up from your website a recruitment process compatible with European GDPR regulations.
Discover how to create a career site with WTTJ Solutions ATS clicking HERE
3 - Determine the best frequency to re-publish offers
With Welcome to the Jungle Solutions ATS you can publish as many offers as you want, and choose to refresh the publication date when you want. Indeed to make it on top of published job offers (see screenshot below), you just have to update its publication date in Welcome to the Jungle Solutions ATS.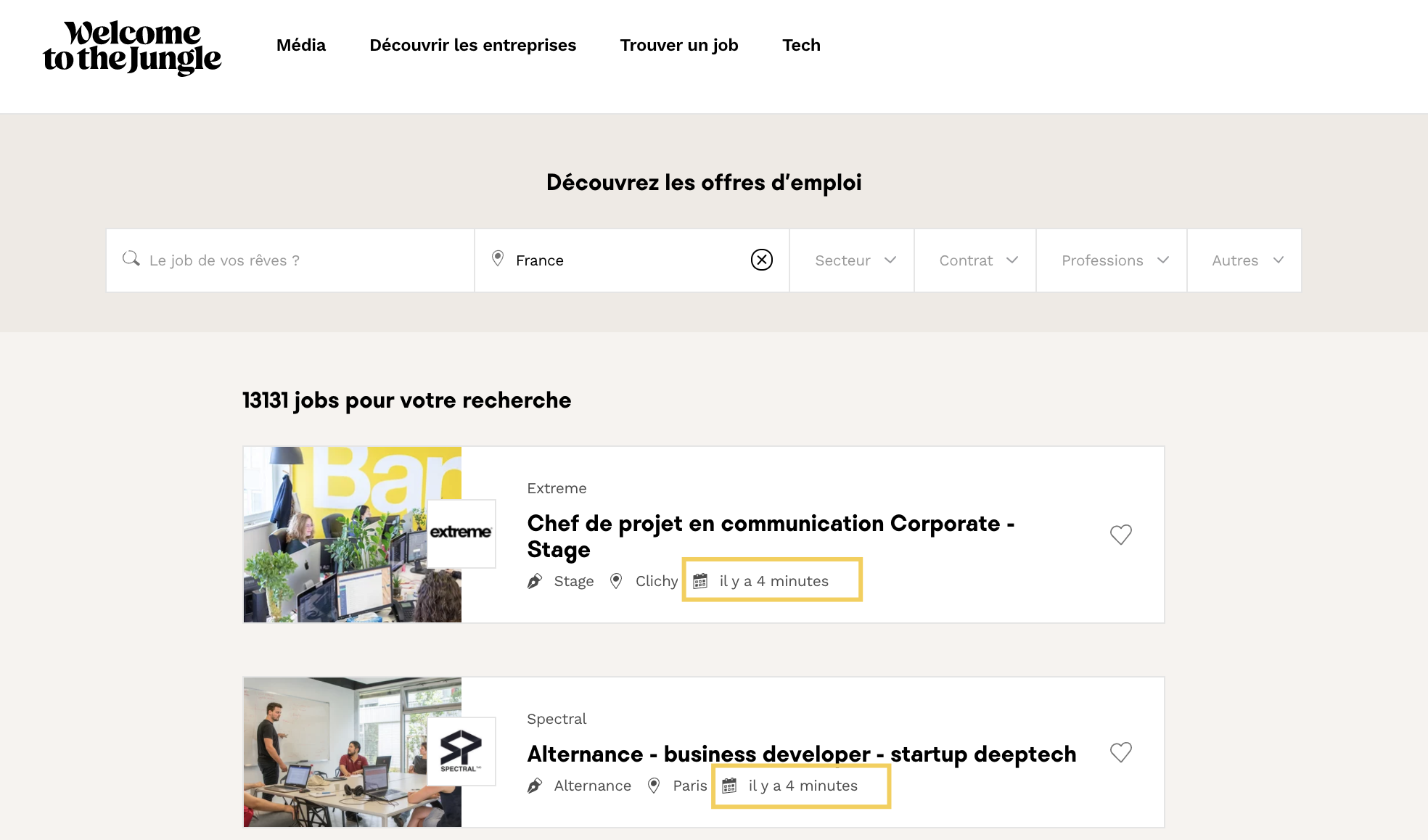 To update the publication date of an offer on Welcome to the Jungle Solutions ATS click in the Jobs tab > choose the offer you want to refresh > set it as a draft or archive it > then publish it again!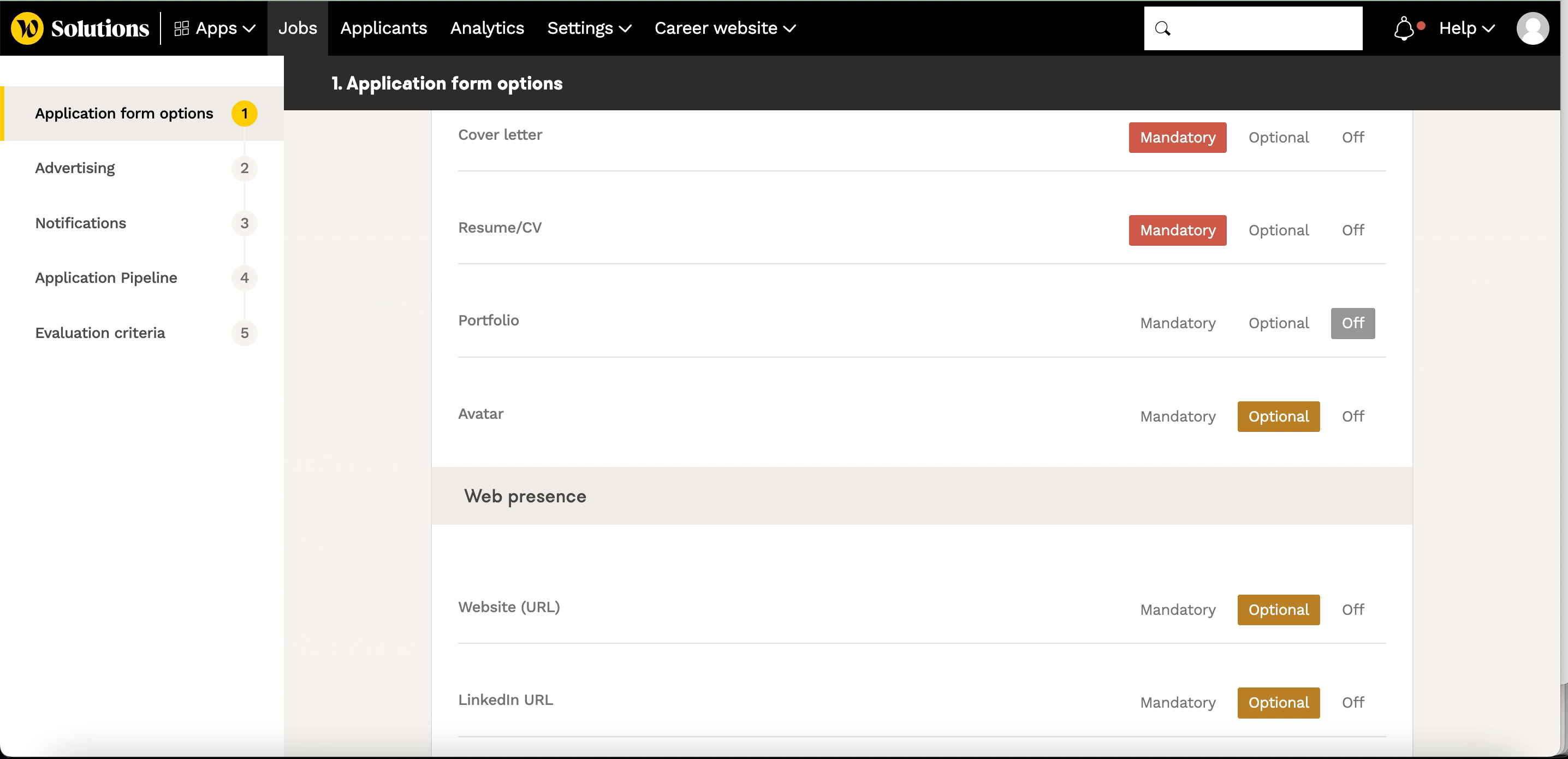 Offers are automatically archived every two months if their last publication date has not been updated. A warning message is always sent to recruiters concerned by the offer one week before.
⚠️ You have to find the right balance by updating the offers often, but not every day.
Candidates who are actively looking for work do not want to fall back on offers that do not suit them or for which their profile was not the right one. This can seriously damage a company's employer brand, if it re-publish every 2 days 14 job offers...
Depending on the period we advise you to refresh an offer for which you do not have enough nor pertinent applications every 15 days or so.
🎉 Congratulations - You are now ready to start using Welcome to the Jungle Solutions ATS
🆘 If you still have questions or doubts, you can contact us via the chat widget on the button right, or via our contact form at this link